Remember
the very first time I posted on this blog
way back in 2007 and I showed you a bag of pineapple skins I was going to freeze to use another day and told you I'd share with you another recipe for it? Well, three and a half years later, here it is. Finally.
This Fresco de Piña is another original of Doña Rina's. She doesn't like to waste any part of the pineapple so instead of throwing away the "pine" she washes it well and makes a delicious rice/pineapple/cinnamon drink with it. I like to call it pineapple horchata. That's just my personal interpretation.
You'll need:
Pineapple skins of one pineapple
2-3 cinnamon sticks
1 cup of uncooked rice
sugar to sweeten
1. So, once you've sliced your pineapple and you're tempted to throw the skins away, instead fill a pot with water and throw the skins in there.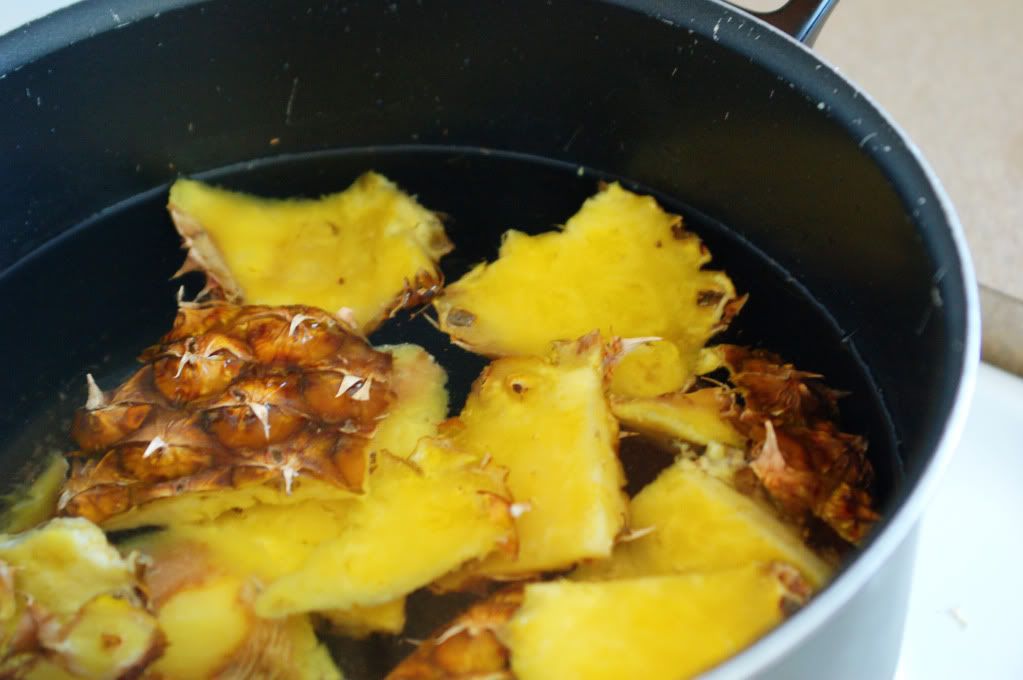 2. Add cinnamon sticks. If using cinnamon sticks from the Mexican food section, be generous.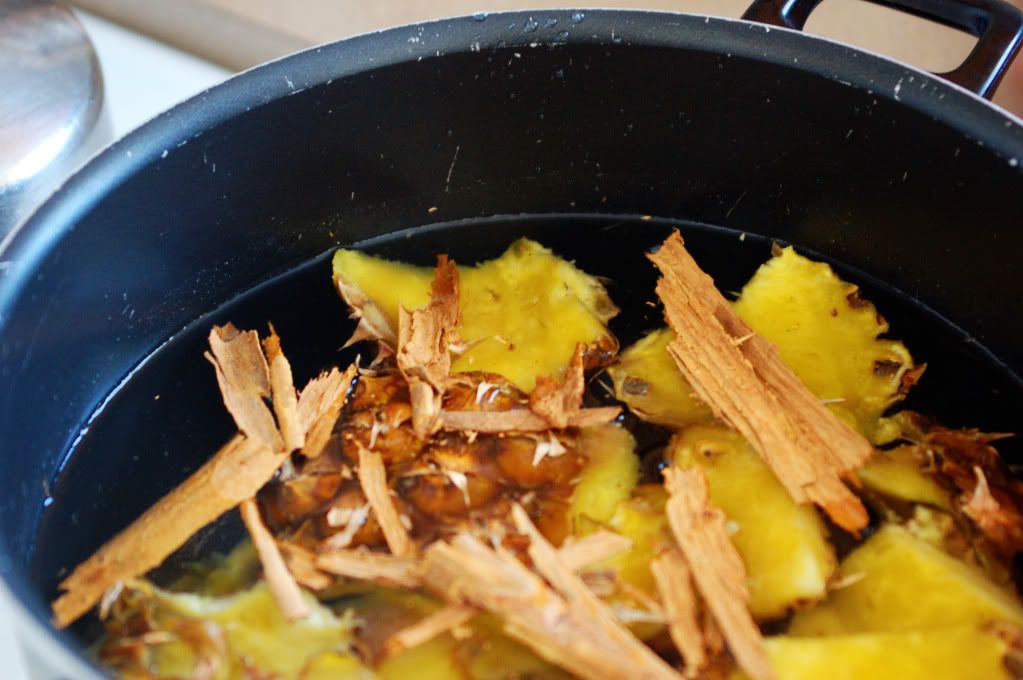 3. Add 1 cup uncooked rice.
4. Cover and boil until rice opens and is soft and cinnamon sticks are completely open. Mixture will be very watery.
5. Blend entire boiled mixture from the pot (including cinnamon sticks) until there are no major chunks.
6. Strain mixture into a pitcher.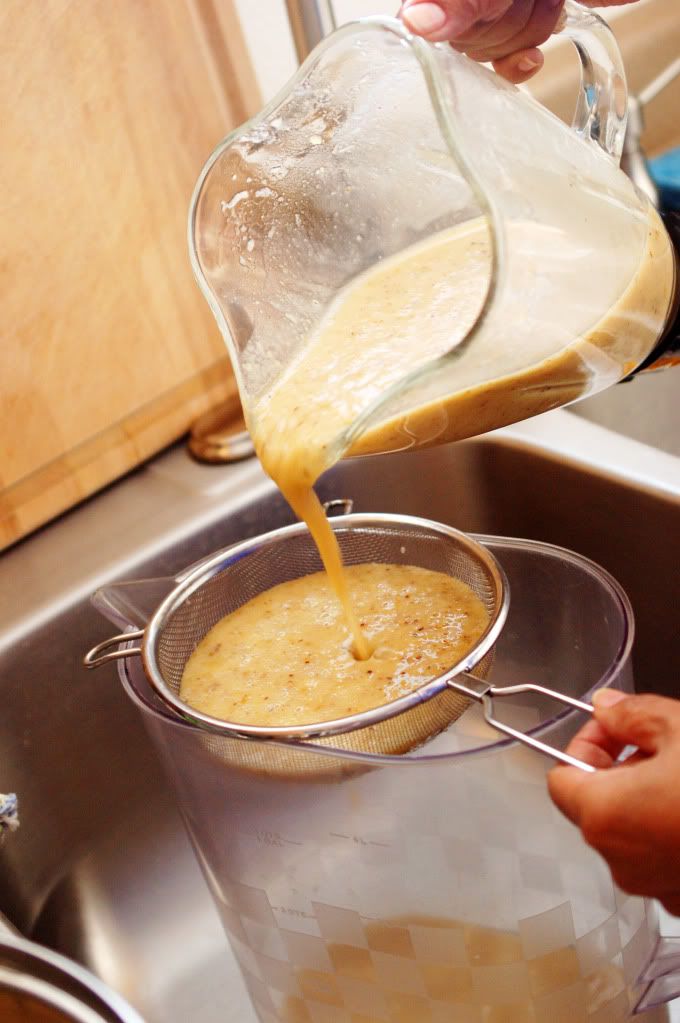 7. Using a spoon, press any extra liquid out of the remaining strained ingredients.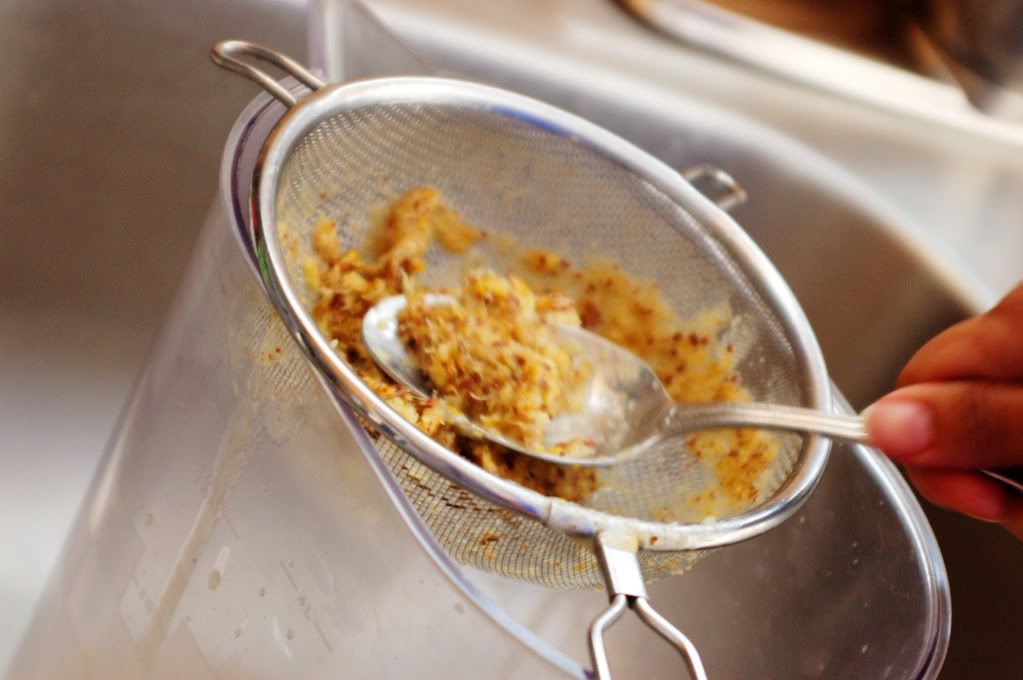 8. Fill pitcher with cool water until drink is at required consistency and sweeten to your desired sweetness. (It takes quite a bit of sugar to get this sweet).
Sometimes she prepares this drink thicker than others. I prefer it a little more watery than thick. Make sure to chill before serving.
Enjoy with any meal or as a delicious refresher after a long days work!