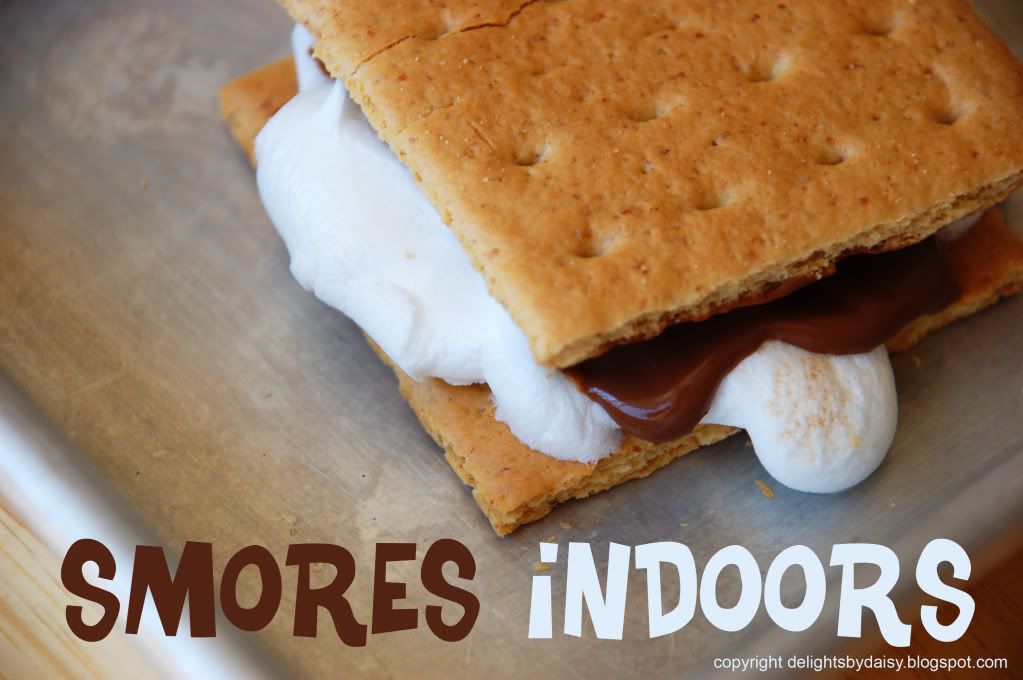 I don't know about you, but January brings a burning desire to escape to the outdoors and flee the cramped up and drab winter days. Being outdoors where we live isn't much of an option in January, so why not pitch a tent and roast some smores [in the oven]? That's just what we did to rid ourselves of the winter blues.
Ingredients:
6 graham crackers
6 large marshmallows
1 hershey's chocolate bar
Instructions:
Split graham crackers in half (two sections each). Place six (two-section) halves on cookie sheet and place 1 marshmallow on top of each graham-cracker half. Turn oven to broiling and place cookie sheet in the oven. It only takes a minute or less to brown the marshmallows so watch them closely.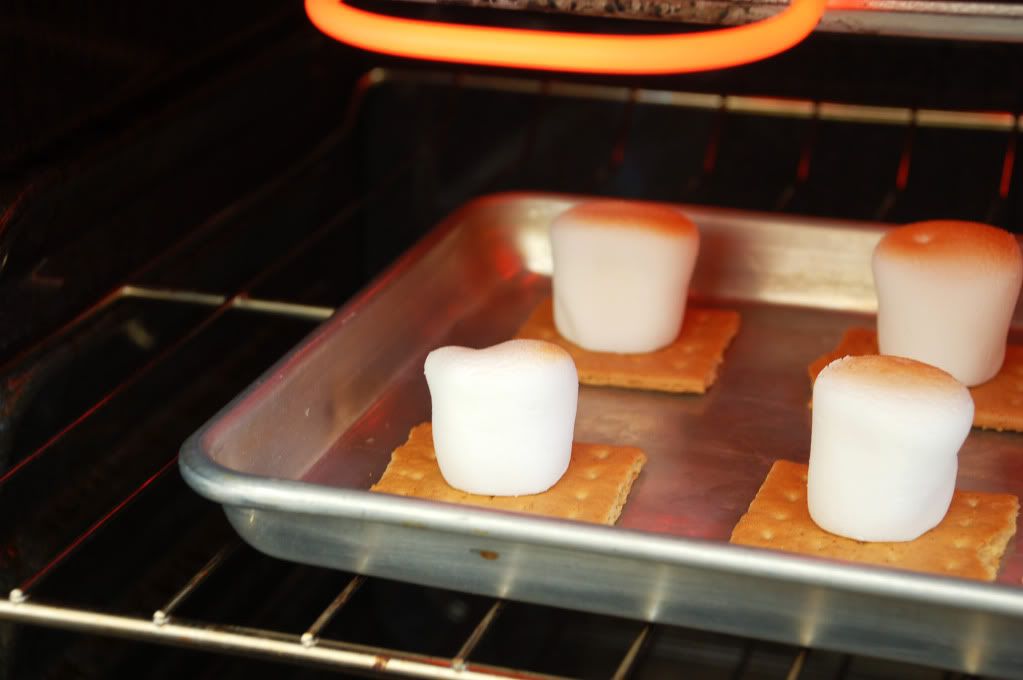 Remove from oven.
Place three portions of chocolate bar on warm, melting marshmallow. Top with the other half of the graham cracker and enjoy.
These yummy treats keep nicely if you let cool and place in a air-tight container. Simply warm in the microwave for 10 seconds and enjoy while daydreaming of camping in July.