This is an old favorite I dug out from the college cookbook archives. If my memory serves me correctly, my friend Kimberlee DeWitt gave me this recipe. She was the kind of neighbor that always had something homemade on her counter waiting for the next visitor. Let me tell you, this recipe was one worth knocking on her door for! They are soft, with a hearty oatmeal texture, the perfect amount of peanut butter and not too sweet.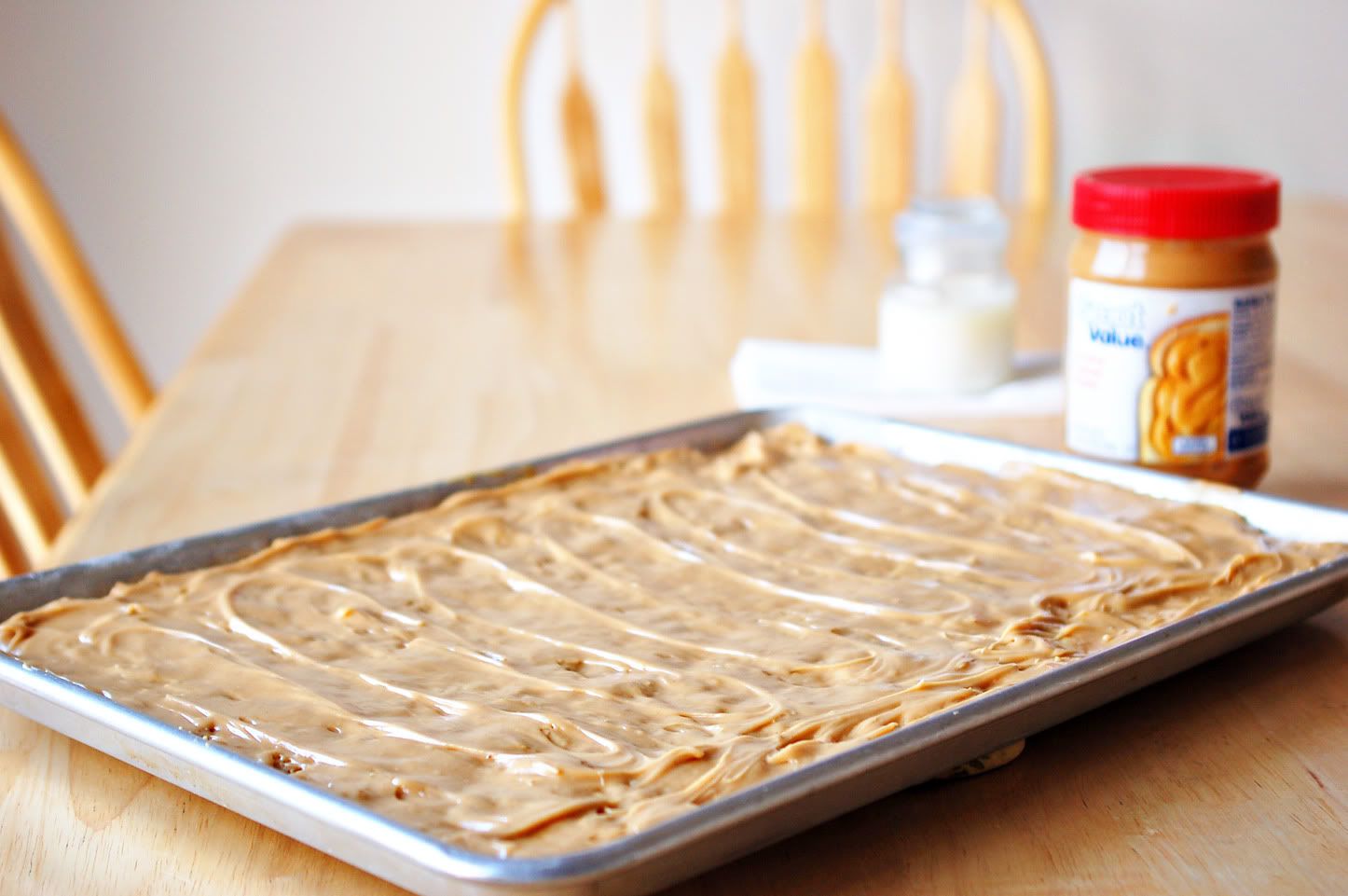 Ingredients:
3/4 cup butter
3/4 cup brown sugar
3/4 cup peanut butter
3/4 cup sugar
2 eggs
1 tsp vanilla
1/4 c milk
2 1/2 cups flour
3 cups rolled oats or wheat
3/4 tsp baking soda
Cream together butters and sugars. Add eggs, vanilla, and milk. Mix dry ingredients in separate bowl and add gradually to wet ingredients. Drop mixture onto a greased and floured cookie sheet with sides: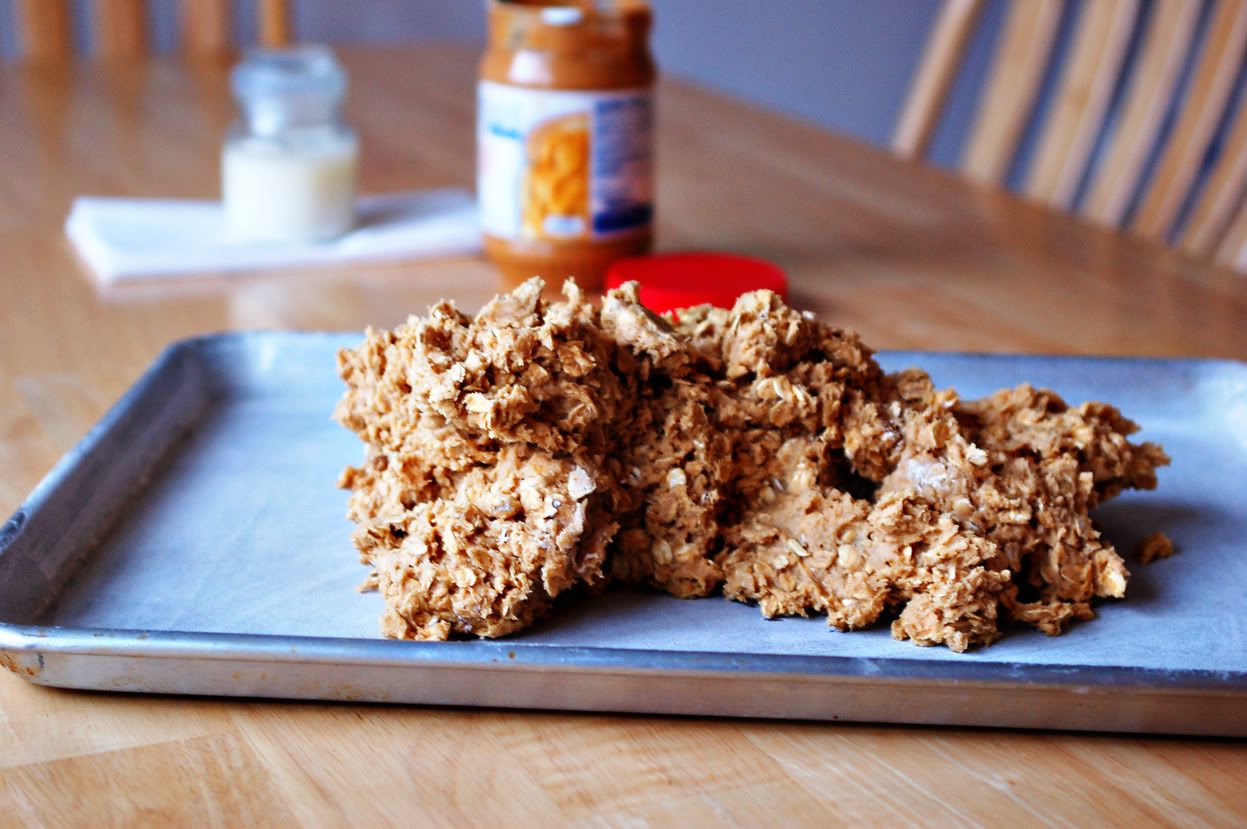 Press onto the cookie sheet until all gaps are filled.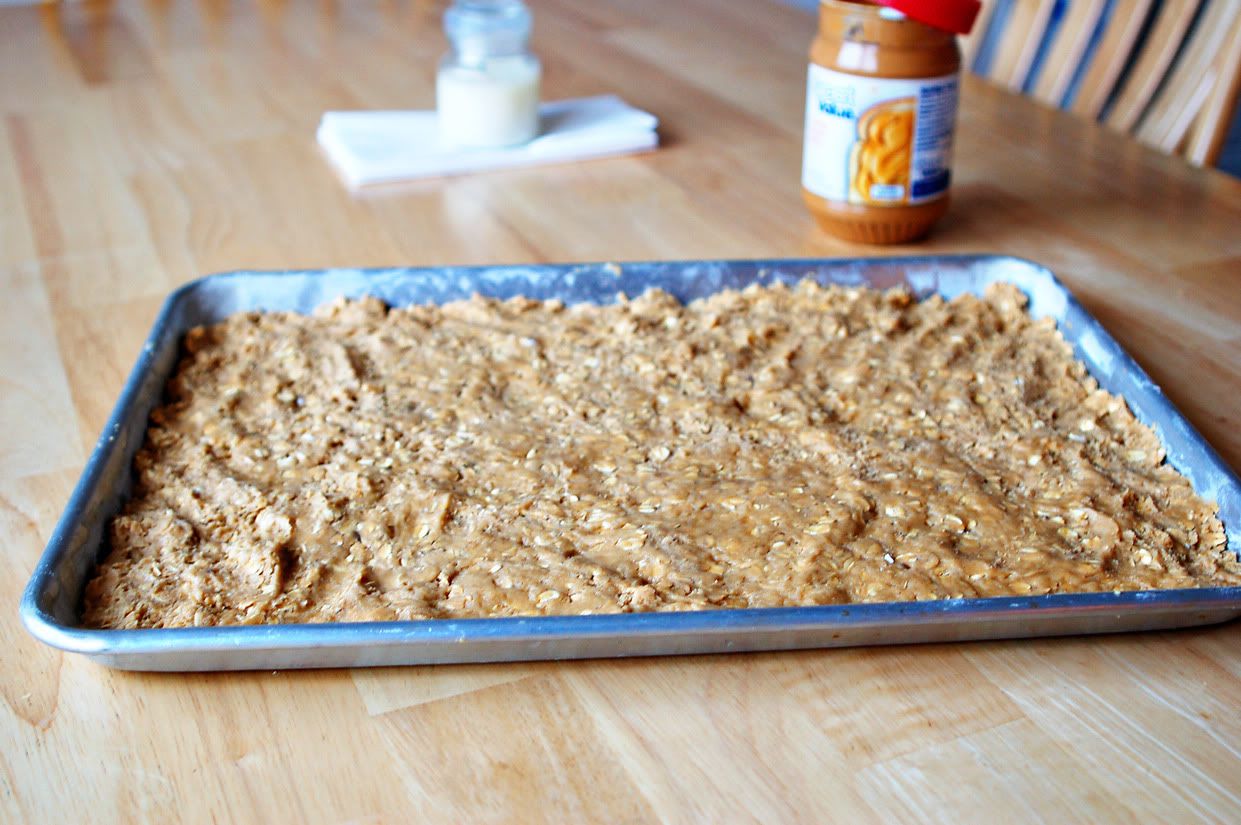 Bake at 350 for 15 minutes.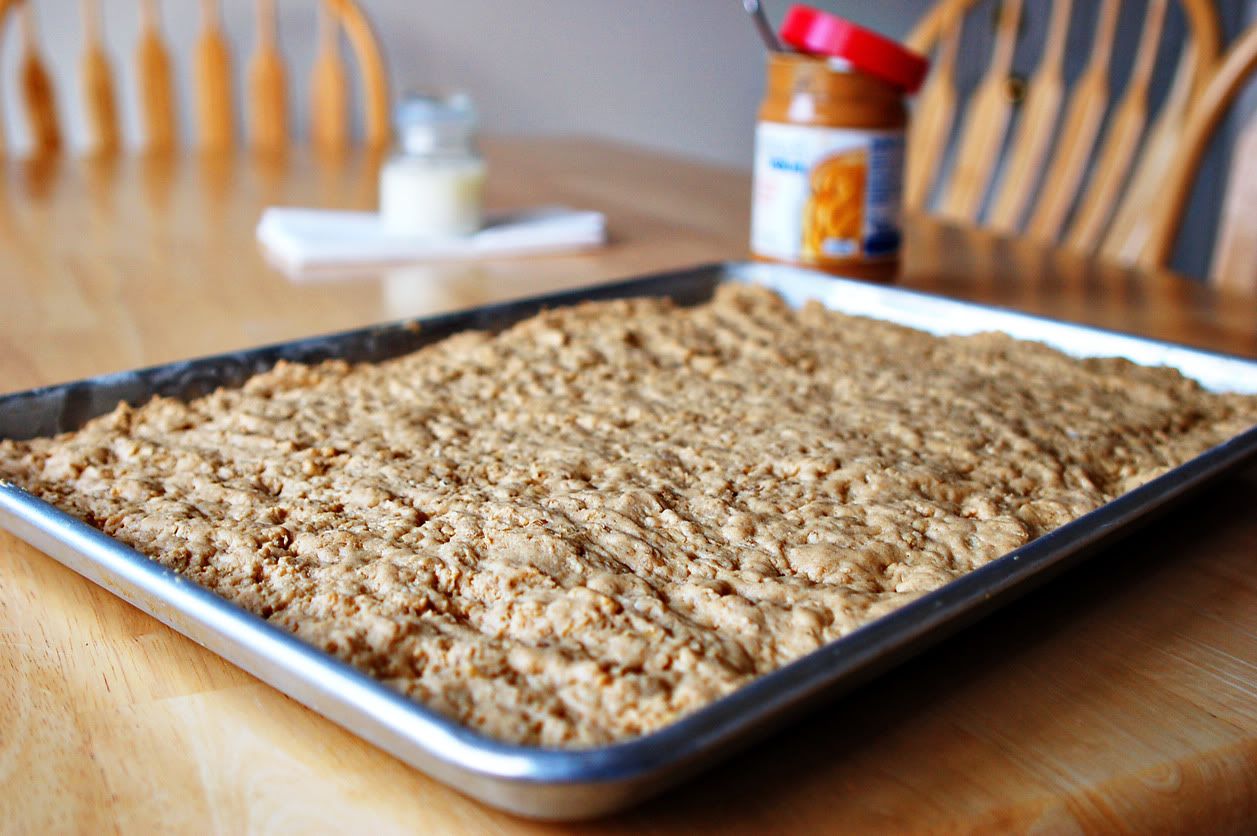 While the bars are cooling make icing:
Frosting Ingredients:
1/2 cup peanut butter
2 cups powdered sugar
1 tsp vanilla
milk to desired consistency
Stir together.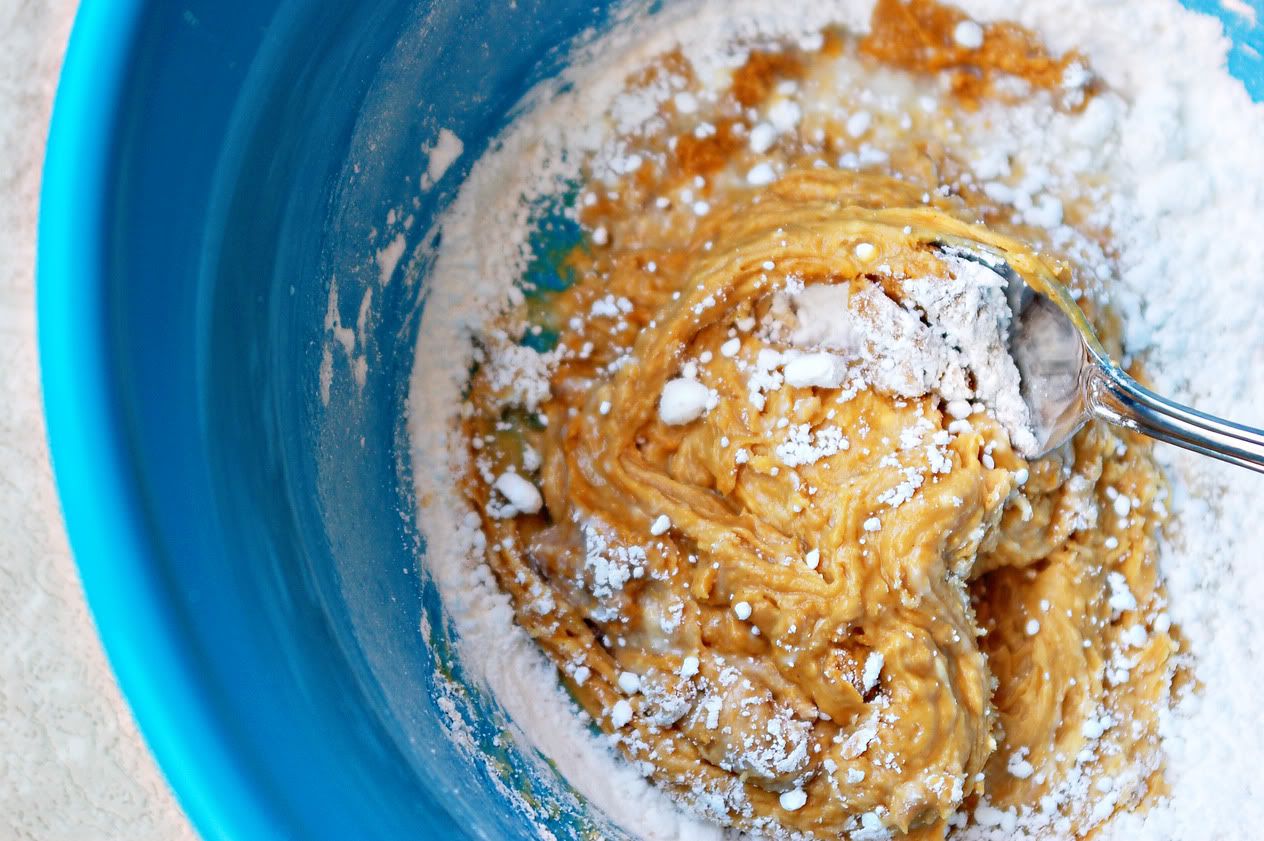 And stir a little more til it's creamy and smooth.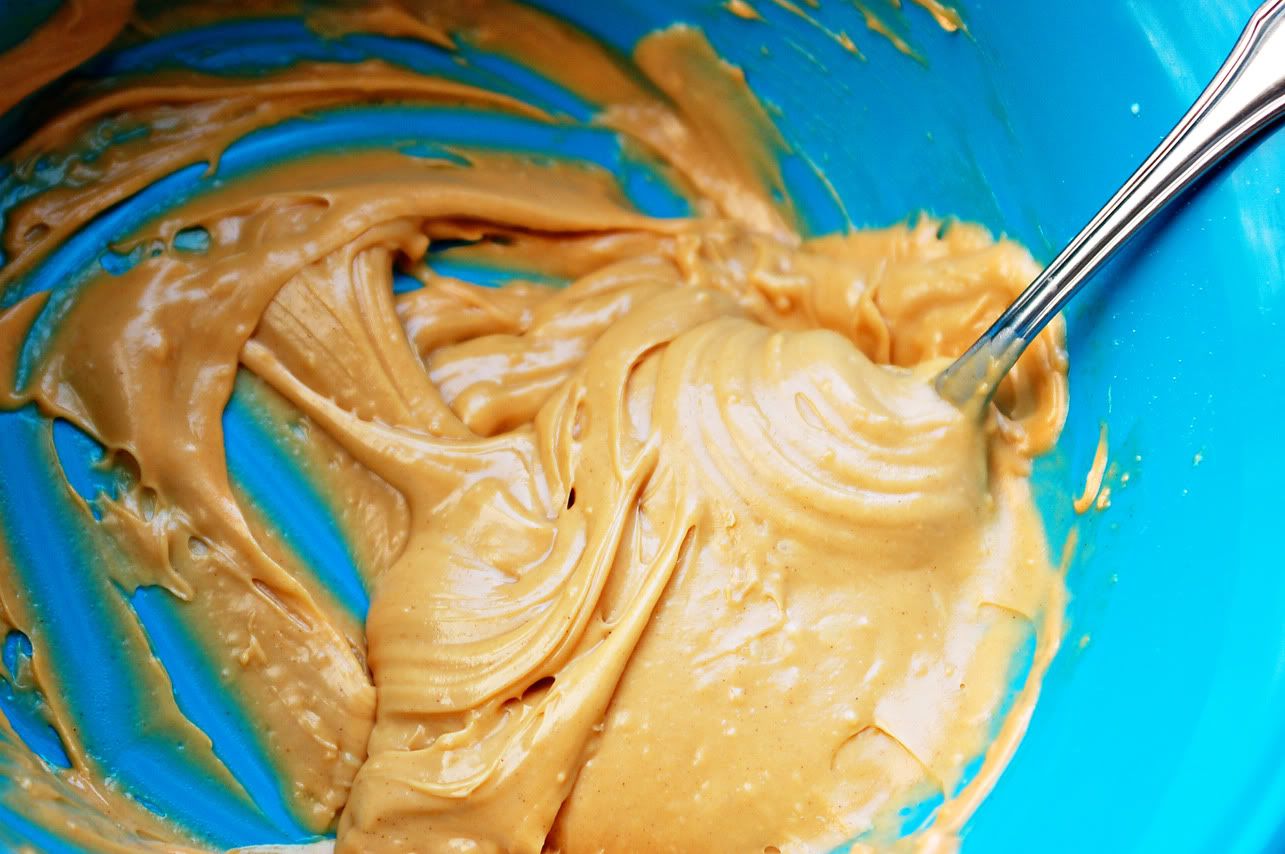 Drop onto bars. The original recipe says to let it cool. I personally like to drop it on while they are still warm.
Spread icing evenly.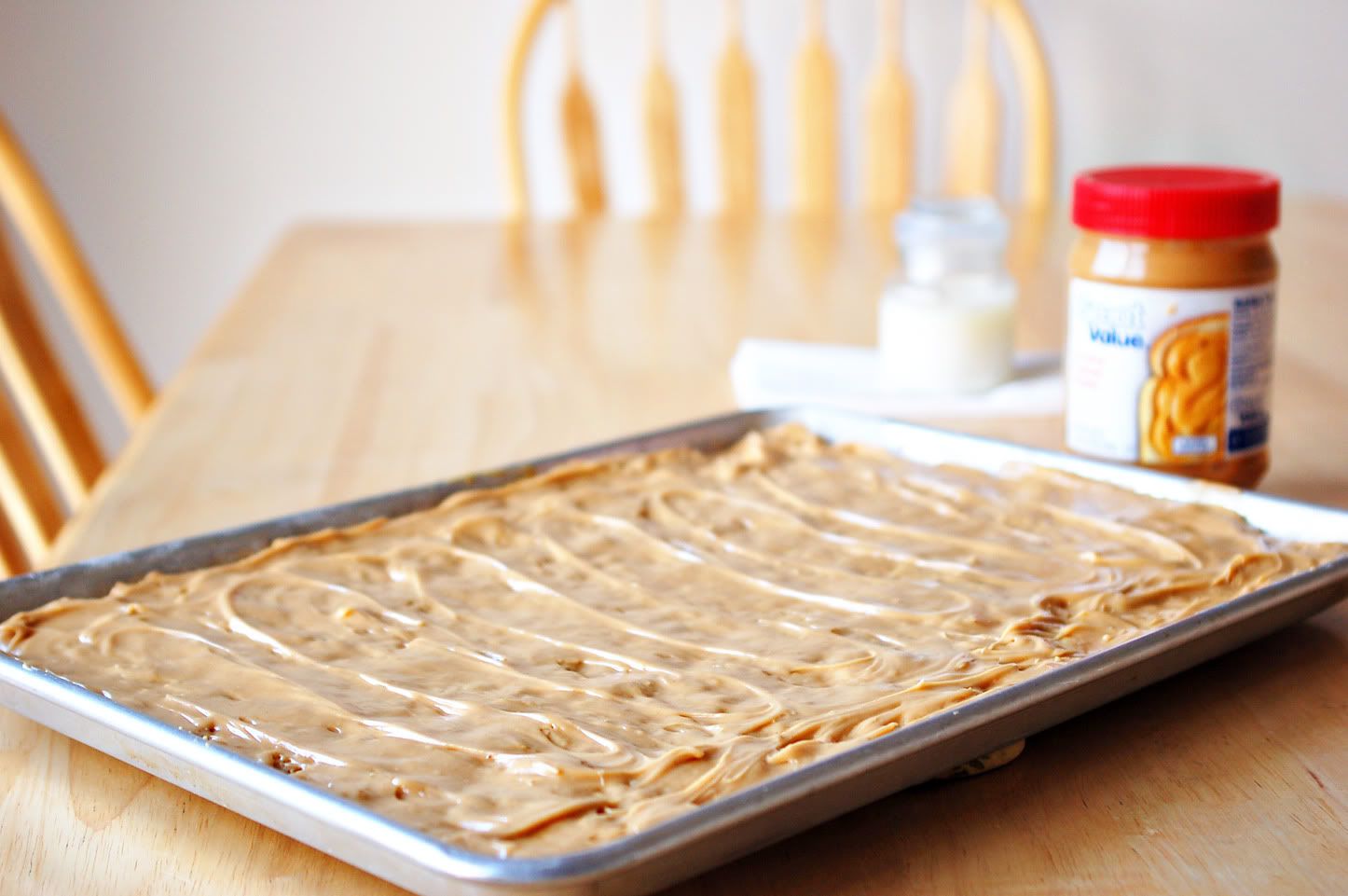 And then try to eat only one.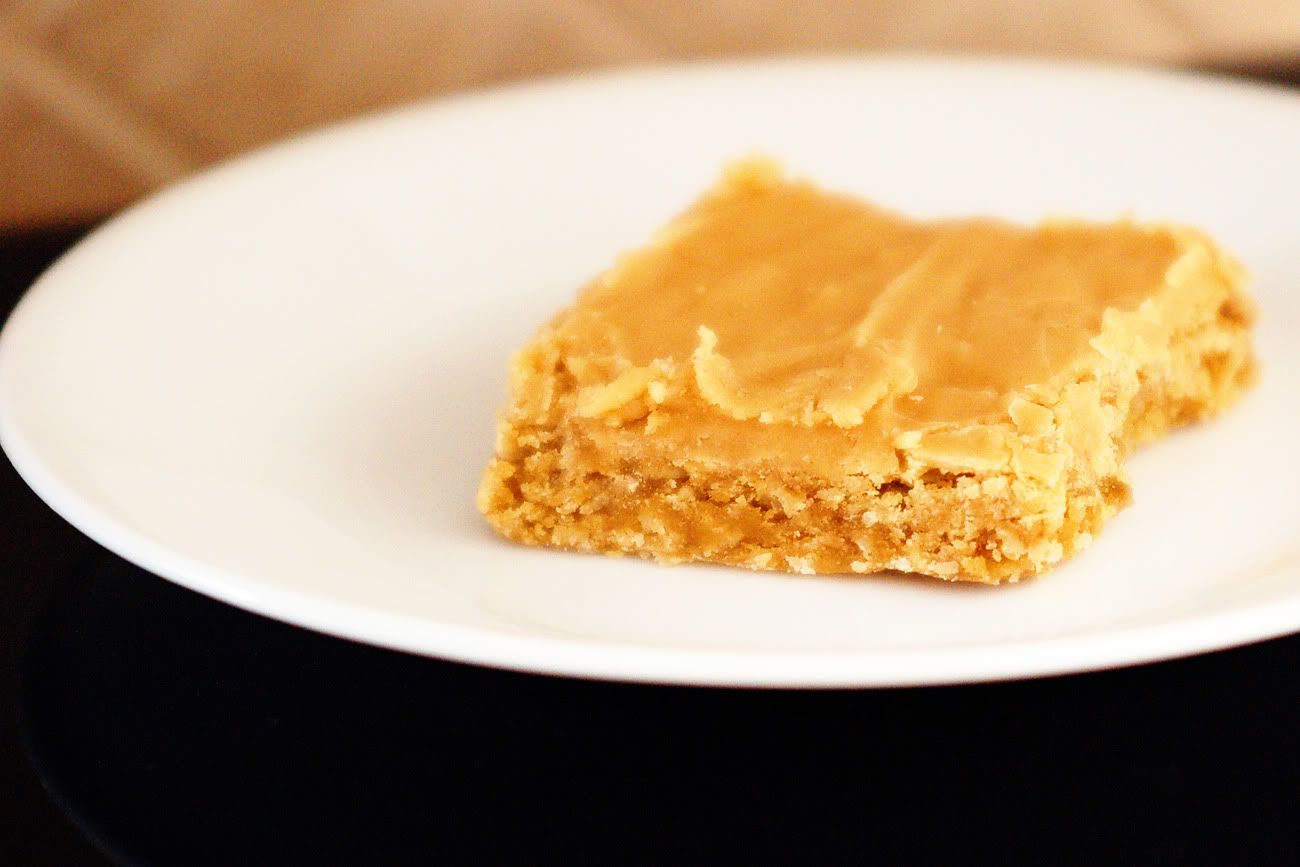 Good luck!