Three and a half years ago, my sister Annie and I traveled to Wyoming. I was expecting Marcela and my sisters and mother were throwing me a baby shower. This is what they served as dessert and it was
soooooo delicious!
I've been making it ever since. My little sister Makayla is expecting and has requested this as dessert for the shower we're throwing her next week. The blend of the almond with the raspberries and a little cream cheese is the perfect balance. And it's fun in winter or summer. At my winter shower, they served it with hot cocoa. At Makayla's summer shower, I think we'll serve it with some fresh squeezed lemonade.
So here's what you do:
Grease and flour bottom and sides of 9" or 10" spring form pan.
Ingredients:
2 1/4 c flour
1 c sugar, divided
3/4 c margarine (I use butter)
1/2 tsp baking powder
1/2 tsp baking soda
1/4 tsp salt
3/4 c sour cream
1 tsp almond extract
2 eggs, divided
8 oz cream cheese
1/2 c rapsberry preserves
1/2 c almonds, sliced
In large bowl, combine flour & 1/4 c sugar. Using pastry blender or for, cut in margarine until mixture resembles coarse crumbs. Reserve 1 cup of crumb mixture. To remainding crumb mixture, add baking powder, baking soda, salt, sour cream, almond extract & 1 egg; blend well. Spread batter over bottom and 2 inches up sides of greased and floured springform pan. Batter should be about 1/4 inch thick on sides.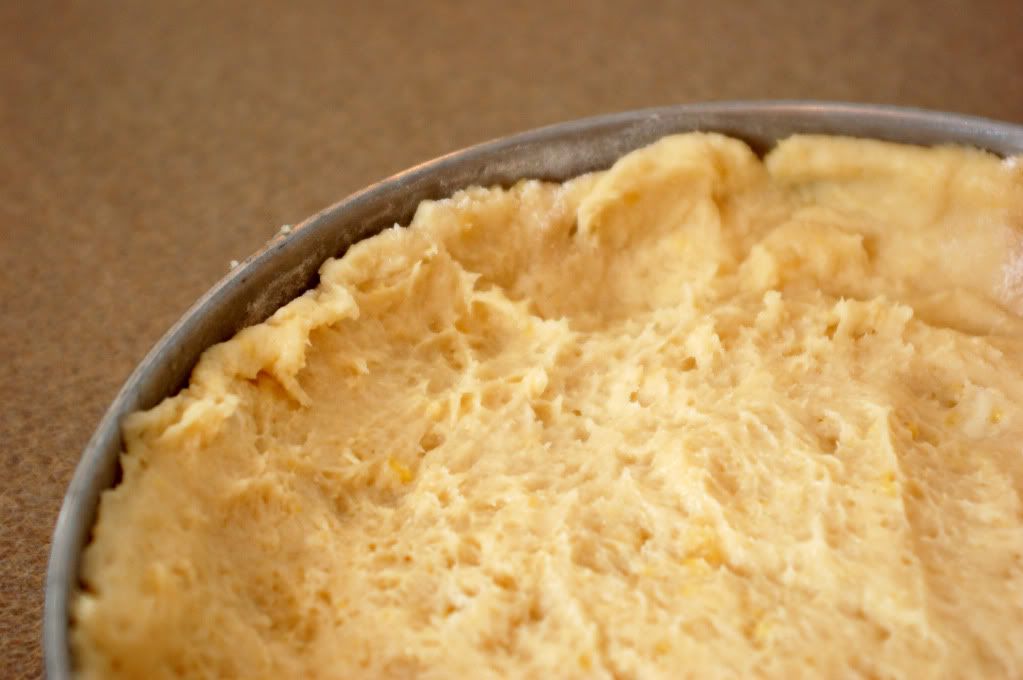 In small bowl, combine cream cheese, remaining sugar, and 1 egg; blend well. Pour into batter-lined pan.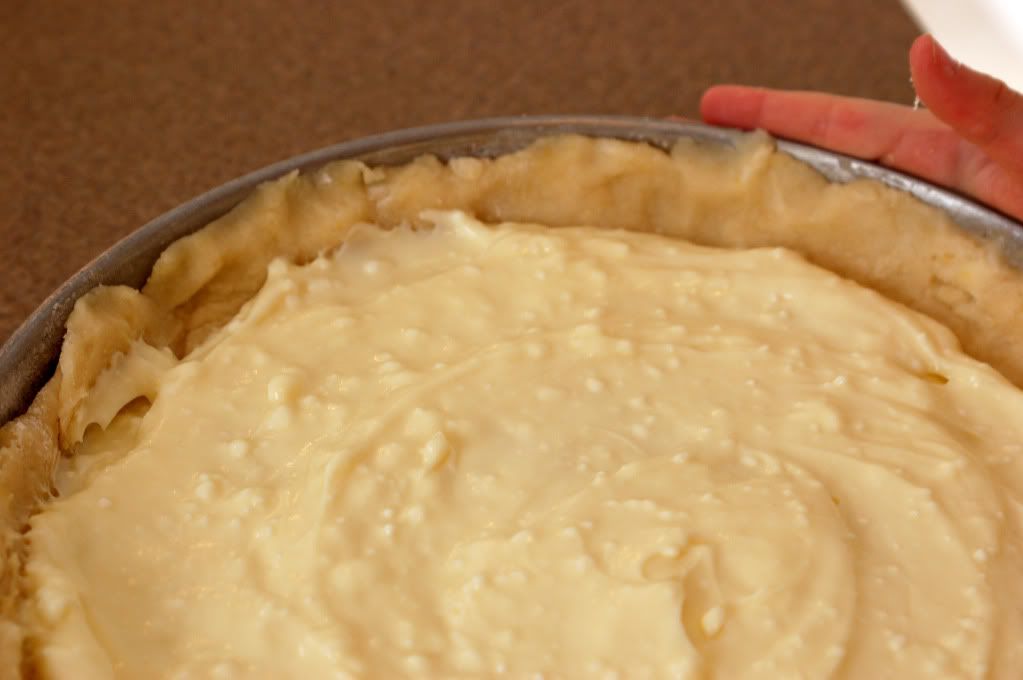 Carefully spoon preserves evenly over cream cheese mixture.
In small bowl, combine reserved cumb mixture & sliced almonds.
Sprinkle over preserves.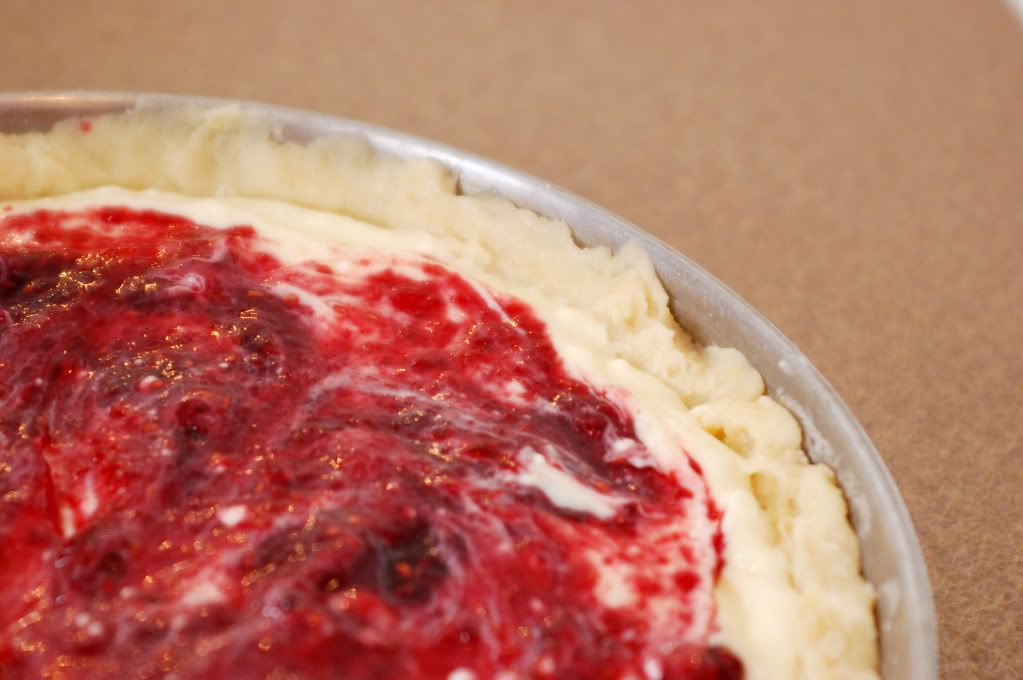 Bake at 350 for 45-55 minutes or until cream cheese filling is set and crust is deep golden brown.
Cool for 15 minutes.
This is definitely a family favorite and I'm looking forward to making it again for Makayla's shower.