What is Quinoa? It's a tiny grain cultivated from a tumbleweed type plant in South America. If you want to know more, read the Wiki details
here.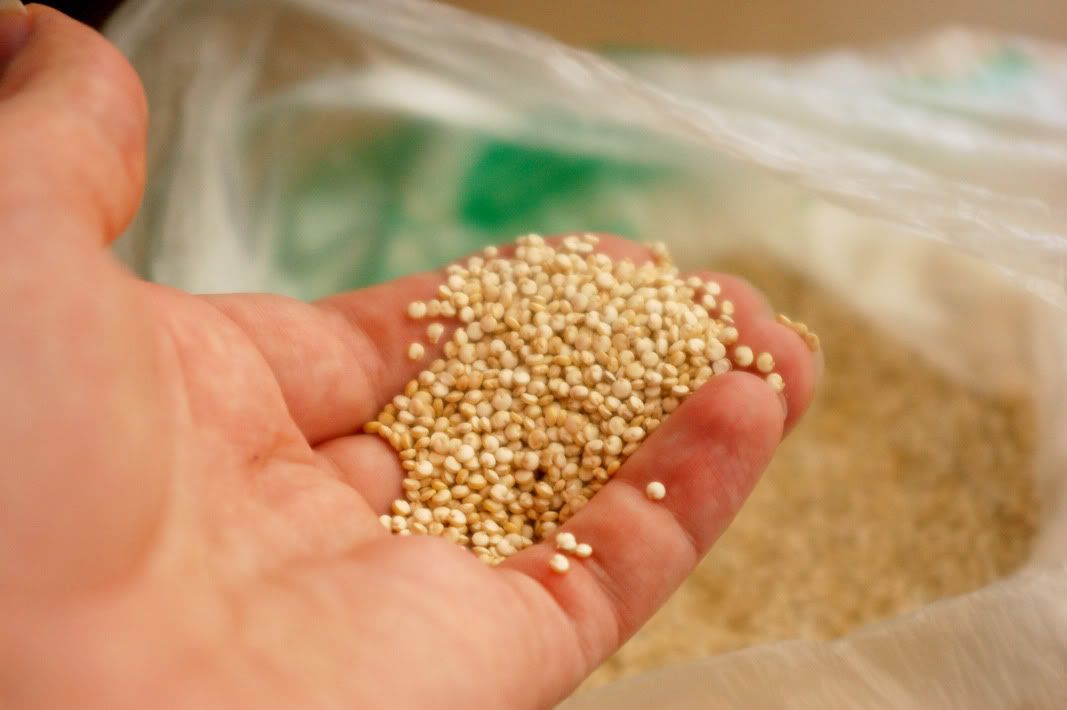 It's very quick to cook and looks fluffy like this when it's all done - (just a quick 15 minutes).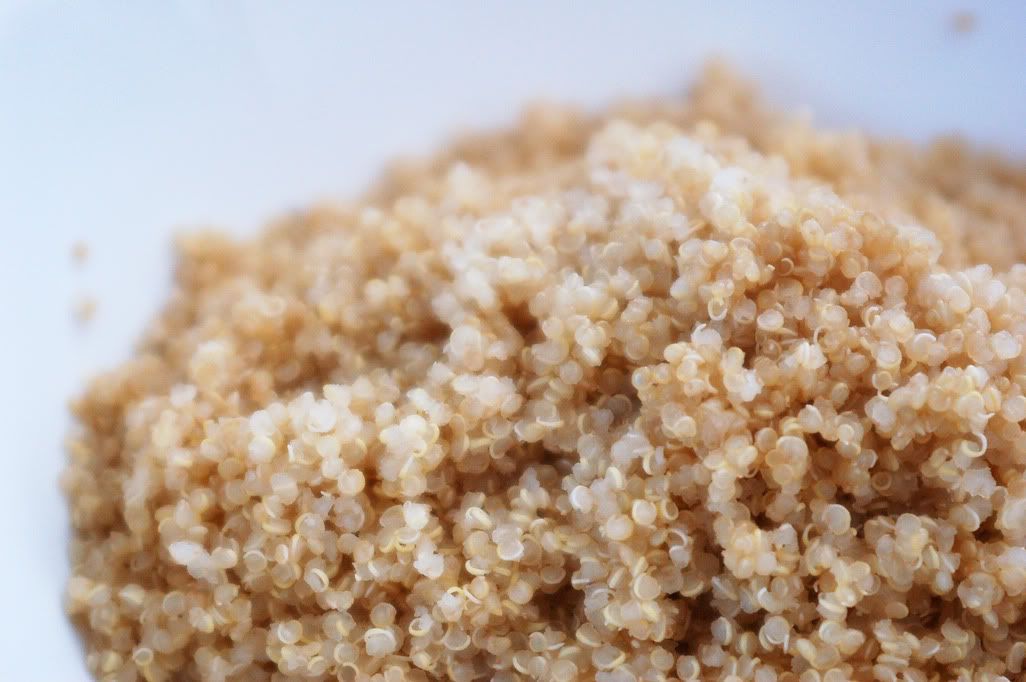 So here's the recipe . . . with Emily's notes . . .
Ingredients:
1/2 cup quinoa (rinse, boil in 1 cup water, reduce heat, cover, 15 minutes)
1/2 cup frozen petite peas
1 small carrot, shredded
1 cup grape tomatoes, halved
1/4 cup (or less) chopped green onions
1 cup fresh spinach or lettuce (optional, to serve salad on)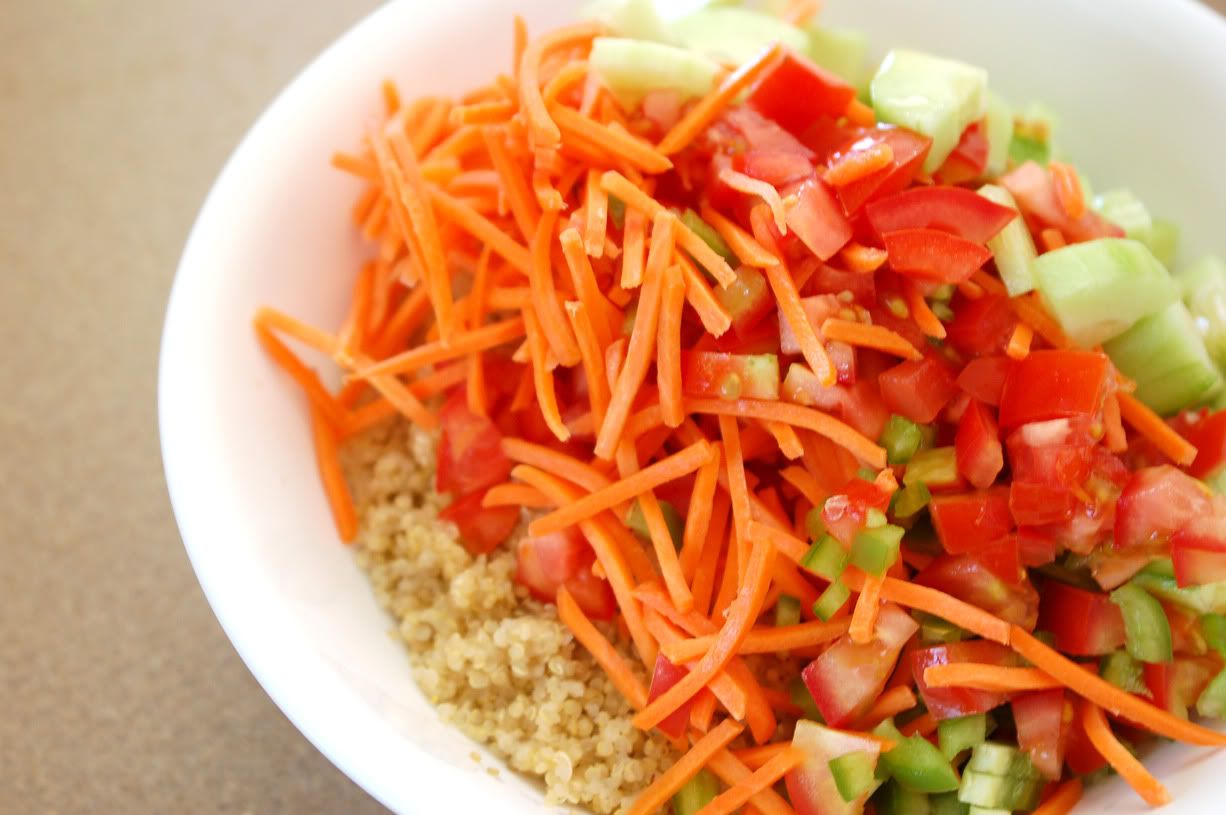 Dressing:
1 Tbl. white balsamic vinegar (I used dark, I don't think it matters but maybe white looks nicer).
2 T. olive oil
1 1/2 T. Dijon mustard
1/4 T. sugar
1 Tbl. minced fresh parsley (dried works but fresh tastes best)
1 Tbl. minced fresh thyme (I used dried)
Mix dressing and pour over salad.
Now, you'll notice that the veggies I put in this salad in the picture don't match the recipe. You can throw pretty much anything in there. I put in what I had on hand, but I must say the frozen peas are my favorite with the tomatoes and grain. It's the perfect mix of textures and flavors.
Also, on another side note, Quinoa is great as a healthy breakfast. Let me know if you try this or if you have any other Quinoa recipes that you like! I'd like to try more.