A friend introduced these simple pizzas to me a couple of Christmases ago. I made them shortly after and just got busy and never posted the recipe. It's super easy and a great dish to serve to kids who have a varying range of likes and dislikes. Here's the simple instructions:
Thaw Rhodes Rolls according to package directions. (My friend made them on whole-wheat rolls which were delicious - I just happened to have white in my freezer at the time, but I'd definitely do wheat again!)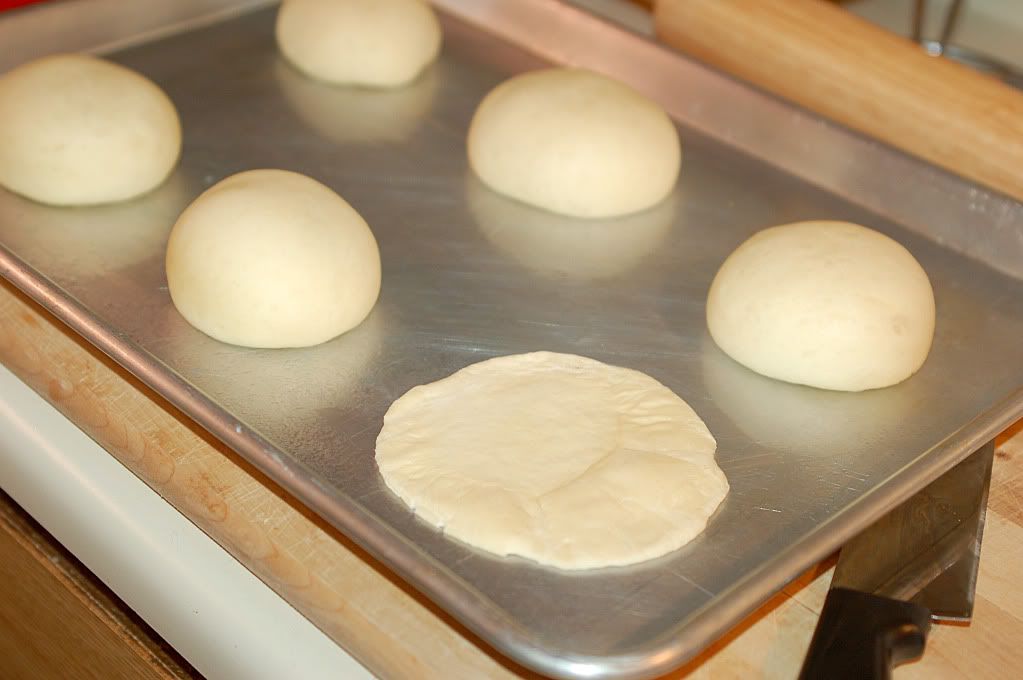 Roll out each roll flat. Prepare preferred toppings.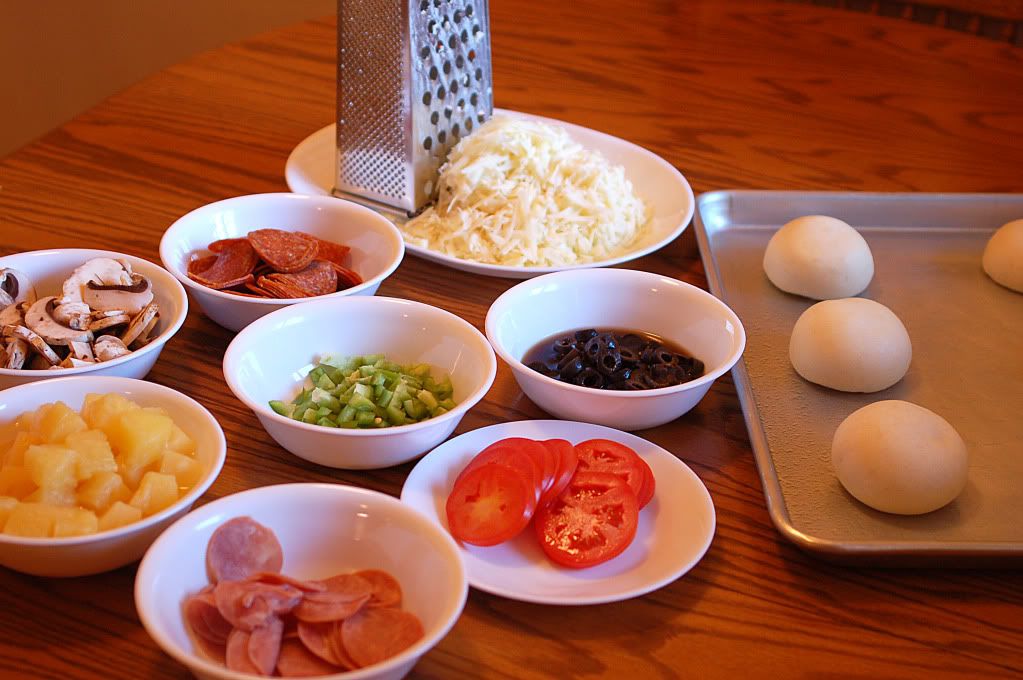 Spoon and spread your preferred sauce on each mini pizza dough. I used just a jar of spaghetti sauce I had on hand.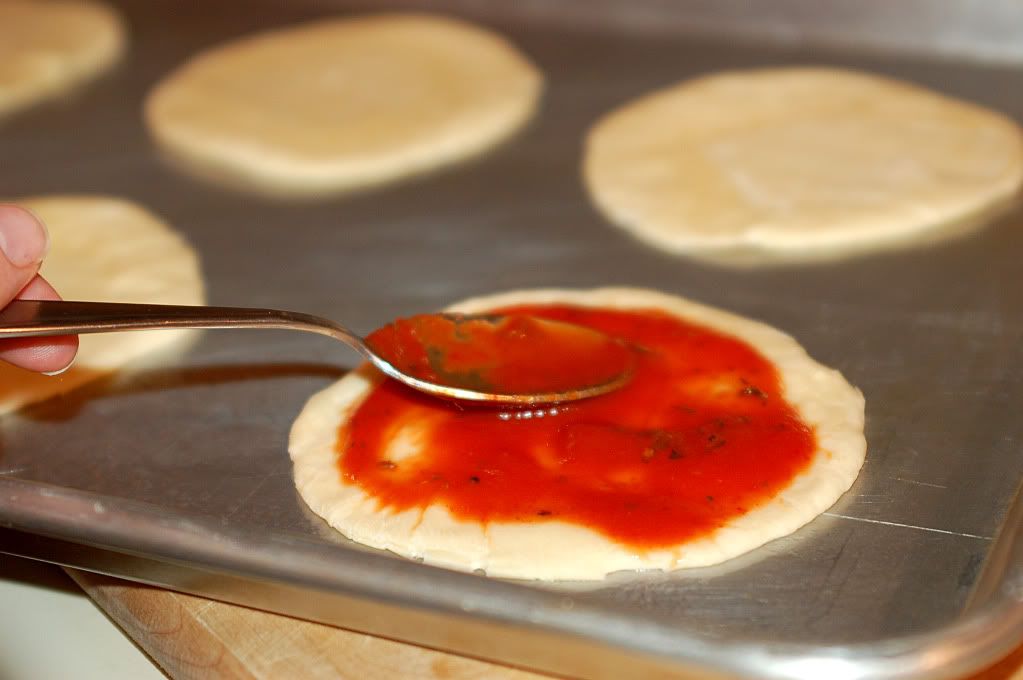 Top with cheese and let guests top with their favorite toppings.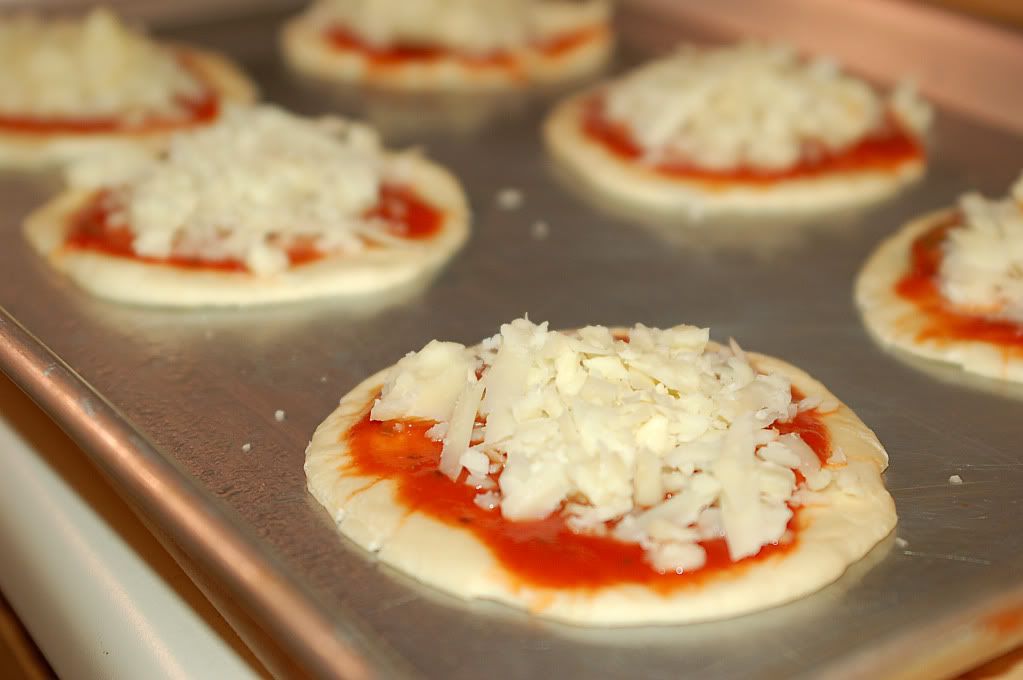 Bake in oven to desired crispiness. Serve with Caesar Salad and enjoy!