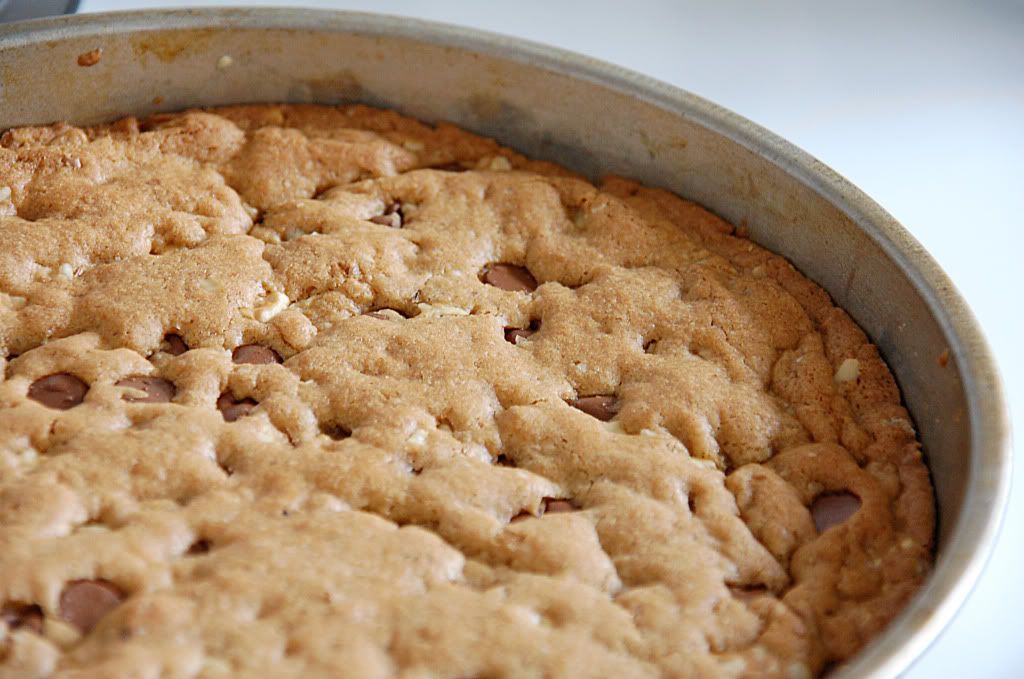 This is how behind I am in posting recipes. Over a year ago when Armando and Marcela went to Honduras, I whipped out a recipe book that my dear friend Lindy had given me of her favorite family recipes and made her mom's blonde brownies. They were delicious. I've made them a couple times since and never regret it (unless I eat the whole pan, which isn't hard to do!) This is my lazy way out of making chocolate chip cookies and they taste even better!
Ingredients:
1 cup sifted flour
1/2 teaspoon baking powder
1/8 teaspoon soda
1/2 teaspoon salt
1/2 cup chopped nuts
1/2 package chocolate chips
1/3 cup butter, melted
1 cup packed brown sugar
1 egg, slightly beaten
1 teaspoon vanilla
Sift dry ingredients, add nuts and mix well. Melt butter, add sugar and cool slightly. Add eggs and vanilla. Add flour mixture, mixing well. Turn into buttered 9 x 9 pan. Sprinkle chocolate chips over top. Bake at 350 for 20 to 25 minutes.
Thanks, Lindy, for sharing your family book with me!