There's something about Christmas that reminds me of oranges. Perhaps it goes back to the visits from Santa Claus at our annual church Christmas party where he would make an appearance and bring a bag of goodies for all of the children. The contents were the same year after year: an orange, a handful of whole peanuts and old fashioned hard candy. The other day I was in a citrusy Christmas mood and decided to whip up a batch of my grandmother Leann's yummy orange cookies.
Cookie Ingredients:
2/3 cup shortening
3/4 cup sugar
1 egg
1/2 cup fresh orange juice
2 tablespoons finely grated orange rind
2 cups flour
1/2 teaspoon baking powder
1/2 teaspoon soda
1/2 teaspoon salt
Mix shortening, sugar, and eggs. Stir in orange juice and rind. Stir dry ingredients together and blend in other mixture. Drop by teaspoon 2 inches apart on ungreased cookie sheet.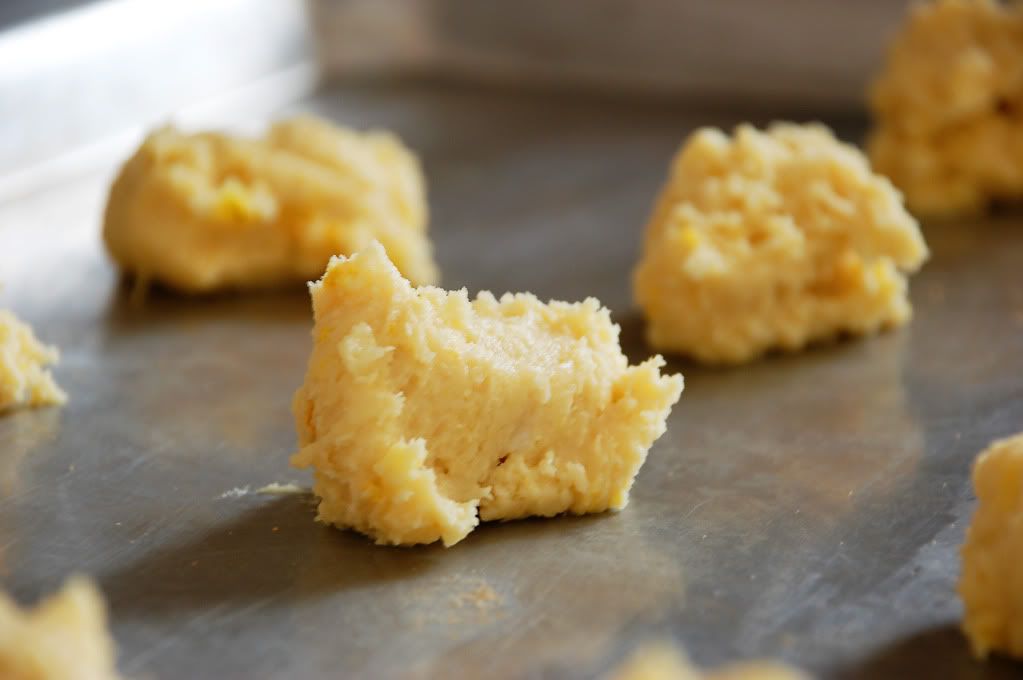 Bake at 400 for 8-10 minutes or until delicately brown.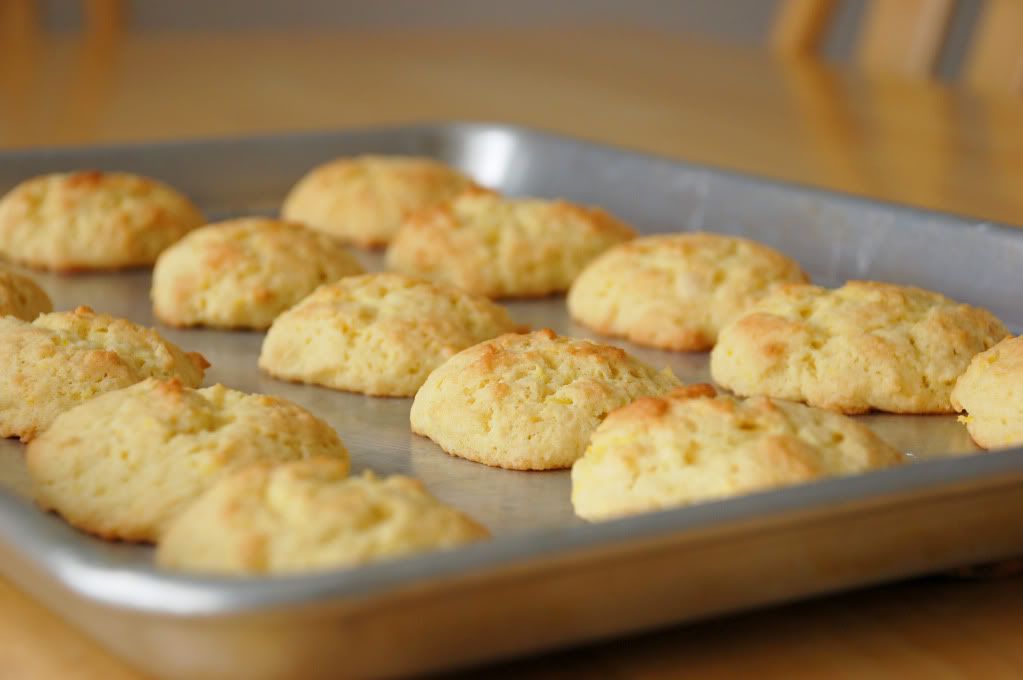 Orange Butter Icing:
2 1/2 tablespoons soft butter
1 1/2 cups powdered sugar
1 1/2 tablespoons orange juice
2 tablespoons finely grated orange rind
Mix all ingredients together and beat until well blended. Frost cookies while still warm.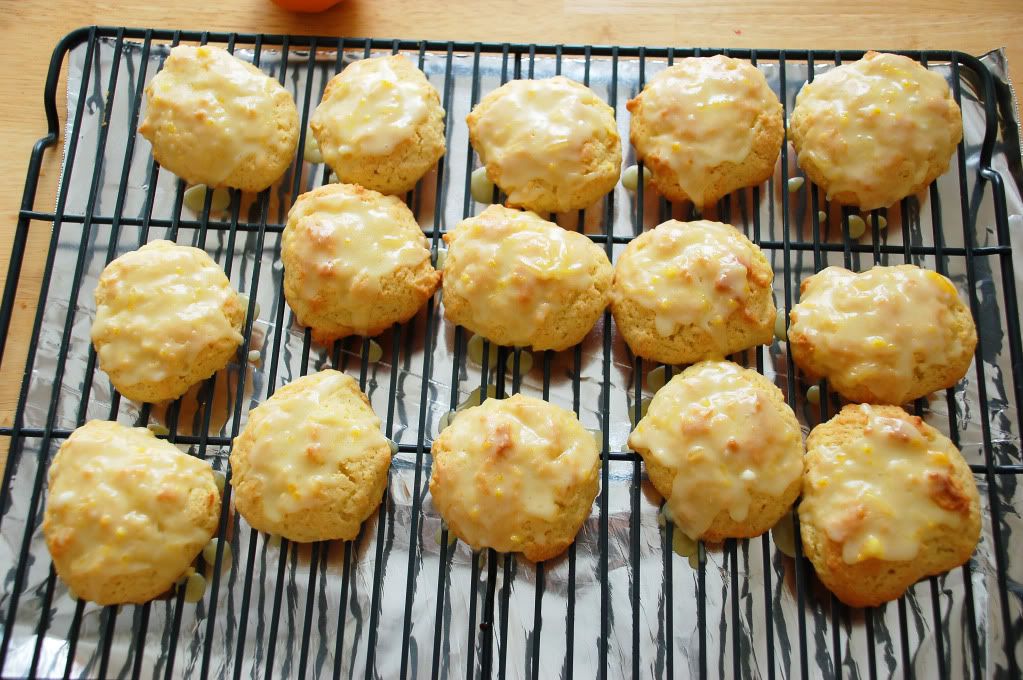 Makes 4 dozen.