I can't remember the first time I ever tried a pupusa. It may have been on a trip to California with my friend Christine back in 2002, or was it 2003? Some guy wanted to win her over and so he took us to a restaurant and gave us both gifts and la, la, la. All I remember is that the food was delicious. And pupusas were one of the many things I tried that day.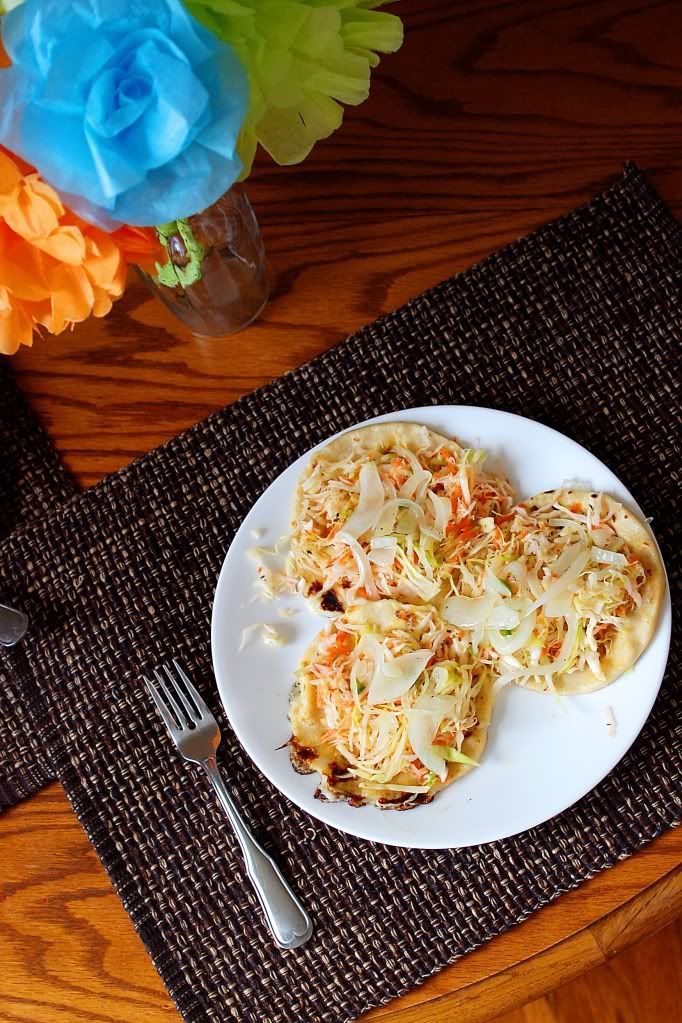 There are lots of different versions of pupusas. In my own terms, it's like a stuffed corn tortilla topped with a delicious curtido - a lightly fermented cabbage slaw. Lots eat in with their hands folded in half like a street taco. I'm weird and prefer it with a fork with lots of extra curtido on top.

Ingredients


The Dough:
1 bag maseca masa (instant corn masa flour)
water
salt

The rest:
1 lb quesillo or other cheese (mozzarella)
1 head cabbage
1 onion
1-2 or more jalapeños (personal preference)
1-2 carrots
olive oil
vinegar
salt
pepper
oregano


Step 1: Prepare the Cheese / Quesillo


Tear the quesillo into small chunks and set aside in bowl.

Step 2: Prepare the onion and pepper
Olive oil
1 yellow onion
1 jalapeño pepper (or more depending on your "gusto")
Vinegar to taste
Slice the onion and saute with jalapeño in olive oil with a bit of salt and vinegar to taste. Saute the onion just long enough that it still has a crunch to it. Set aside.
Step 3: Prepare the salad/curtido:
Finely slice a head of cabbage.
See how fast that knife moves . . . that's skills!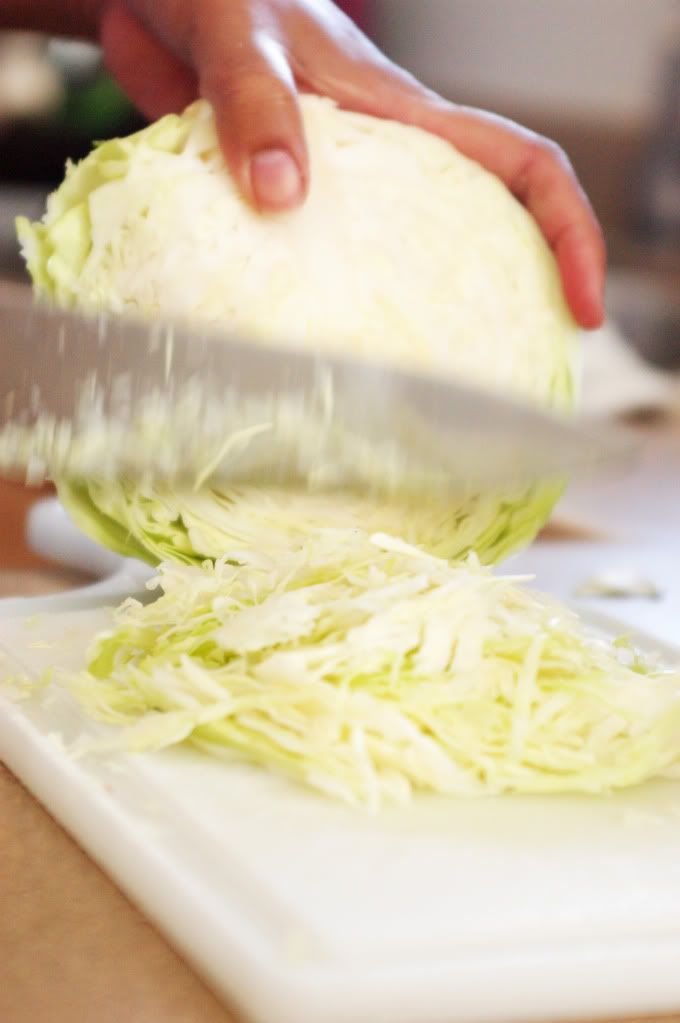 Place the cabbage in a strainer in the sink and pour boiling water over it to soften it up. Let water drain and place cabbage back in salad bowl.
Shred carrots, and add to the cabbage in a salad bowl.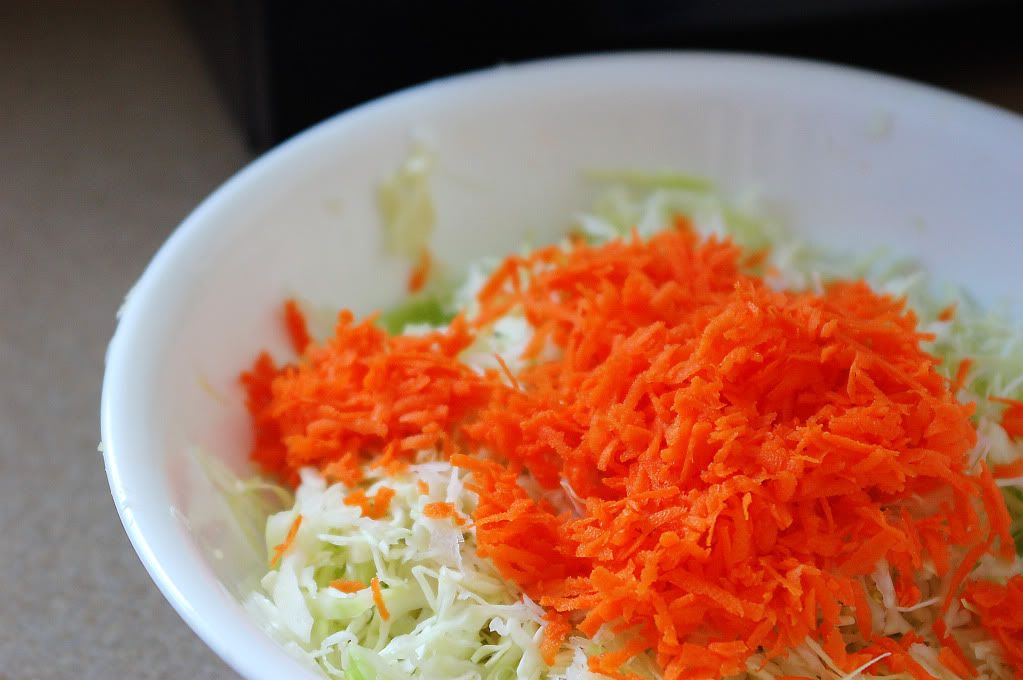 Mix cabbage and carrots.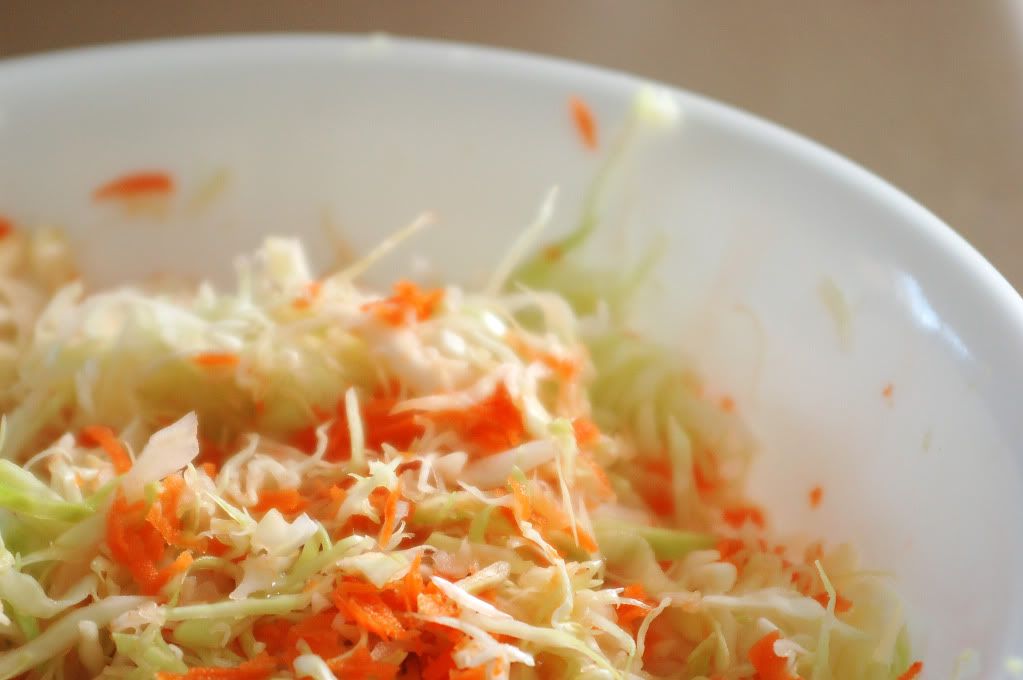 Mix and season with salt, a bit of oregano, and a little vinegar between the fingers in one circular motion around the salad. You can also substitute lime juice for the vinegar, but I prefer the vinegar.
Step 4: The Dough (La Masa)


Purchase a bag of Maseca (Instant corn masa flour) in the Mexican food section of your local grocery store. Follow the instructions to prepare the "masa" (dough) depending on how many pupusas you want to make. Two or three feed the average adult. And this dough is simple. You can't go wrong with it.
After
preparing the dough, grab a small ball of it and roll it in your hand. Flatten it from the center out while rotating it in your hand to form a circle.
After making the circle, form the edges upward and press the center down to form a pocket to place the hold cheese in the middle.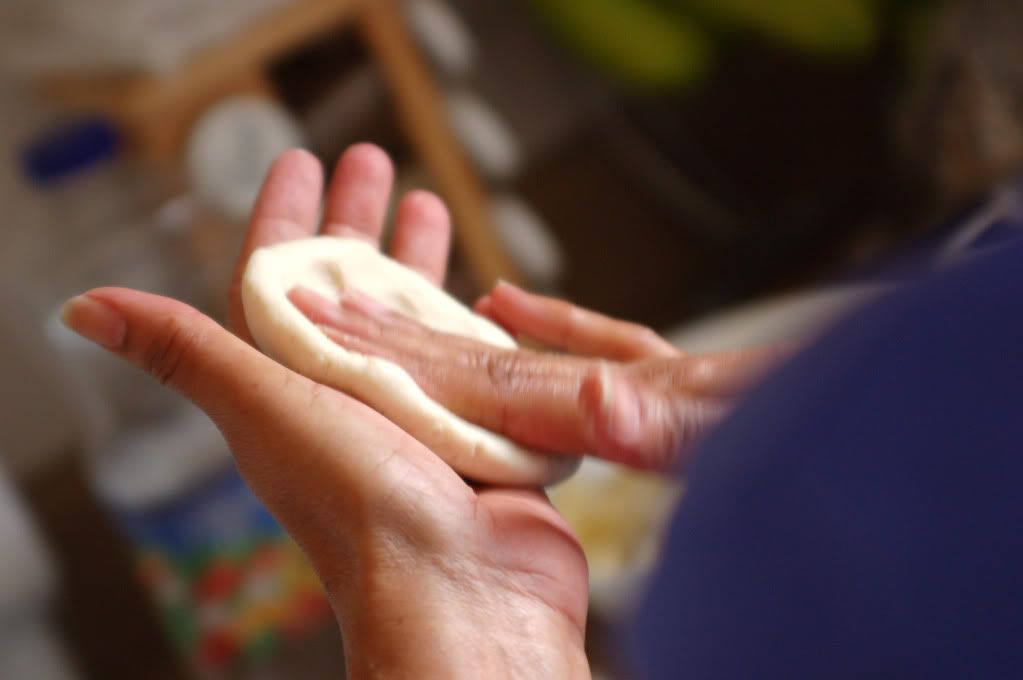 Place a generous amount of cheese in the middle of the dough.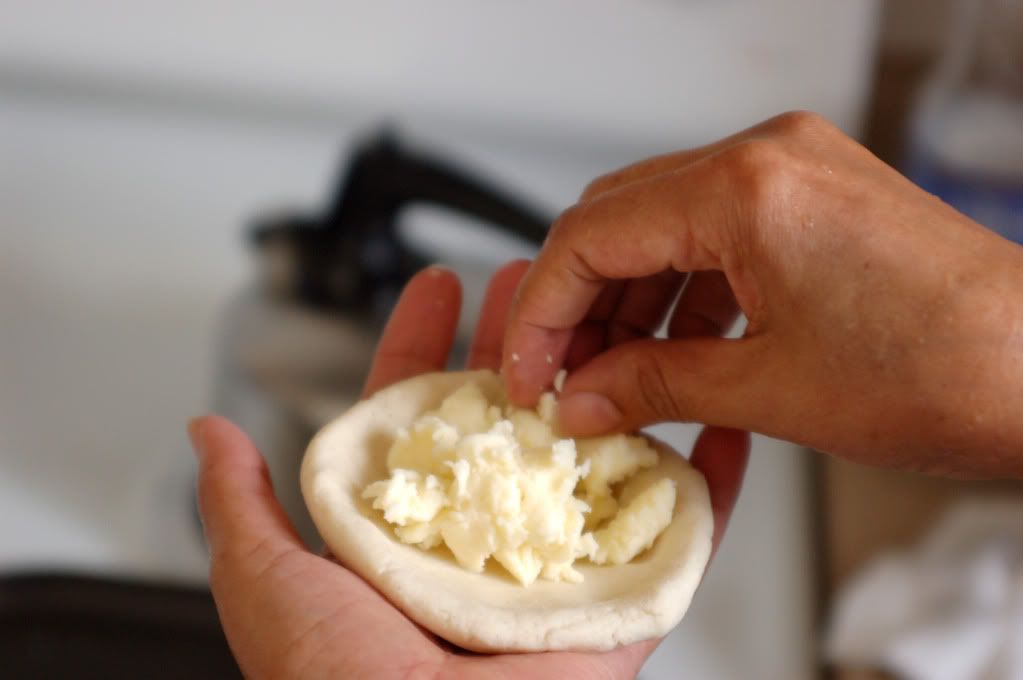 Use the hand the dough is in to enclose the cheese completely in the dough.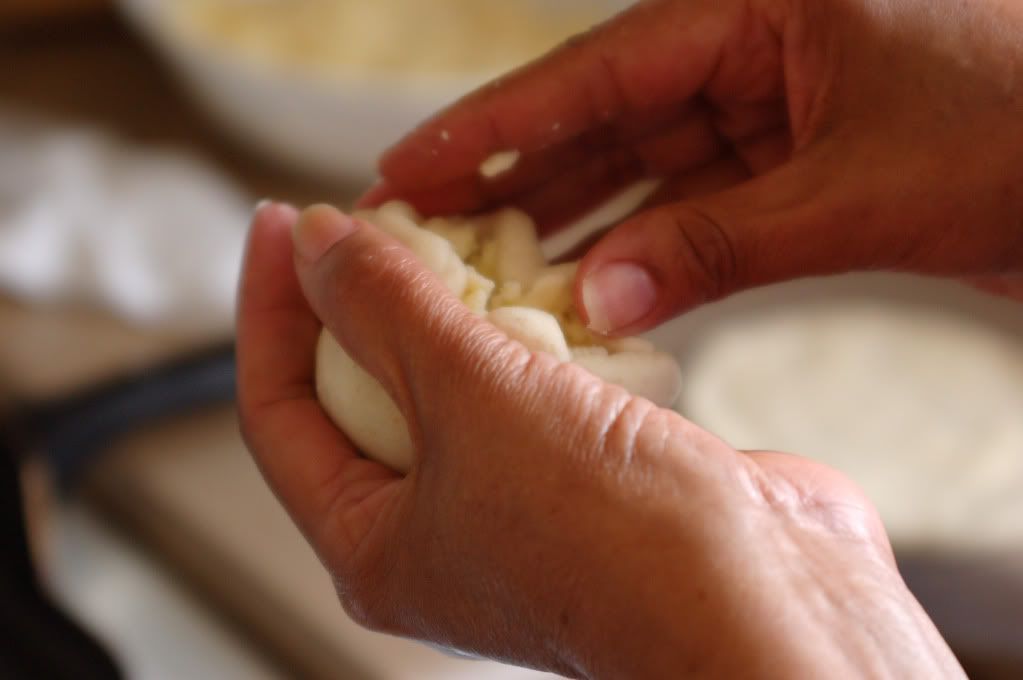 Pinch off any excess dough in the center.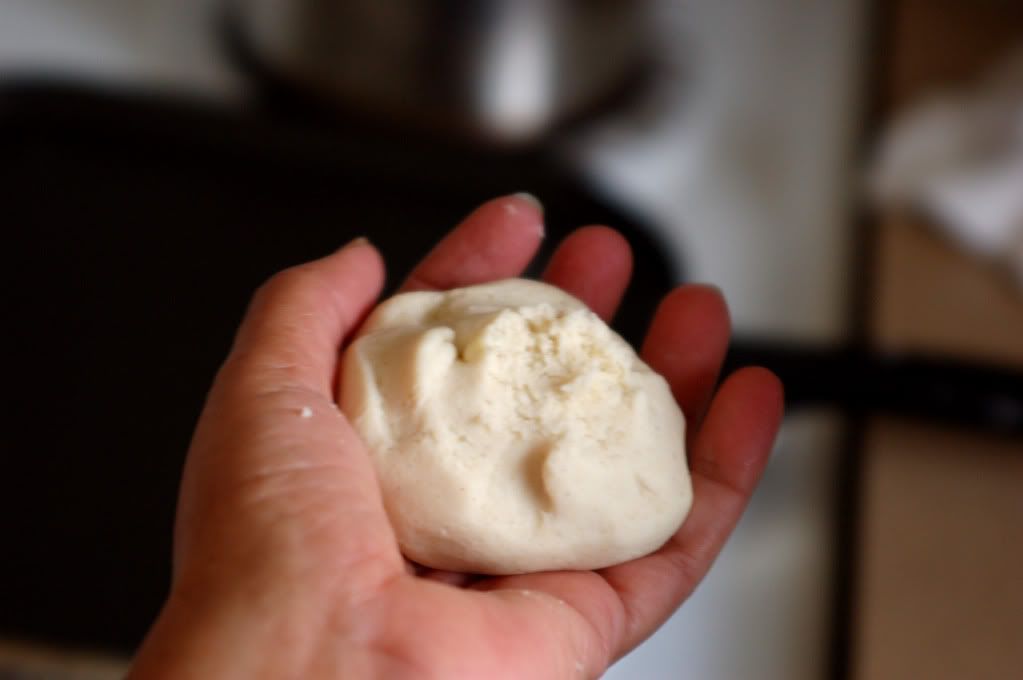 Flatten the dough into a thick tortilla, rotating it constantly and you press it to flatten evenly throughout.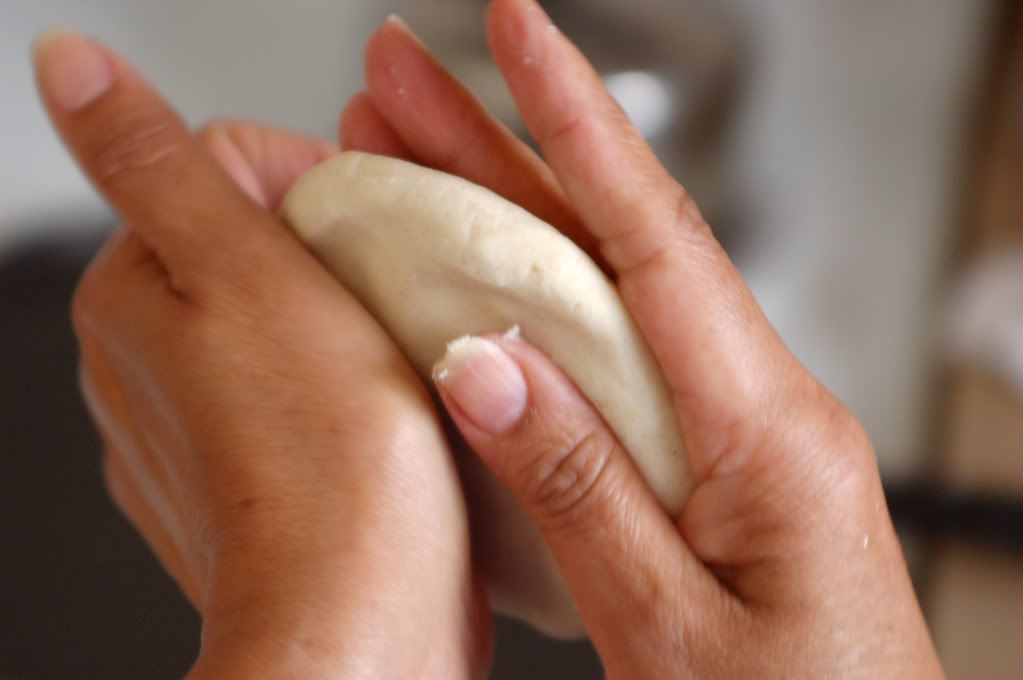 Place the tortilla on a piece of plastic to finish flattening and stretching.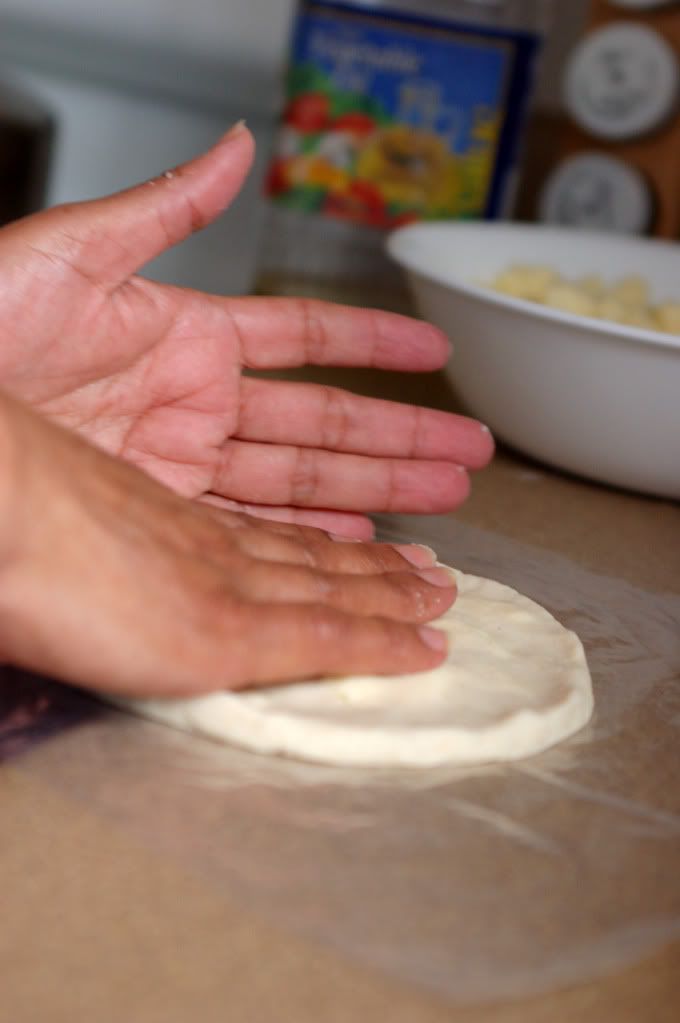 Heat pan or electric frying griddle to high and grease. Place the pupusas in pan and brown on each side.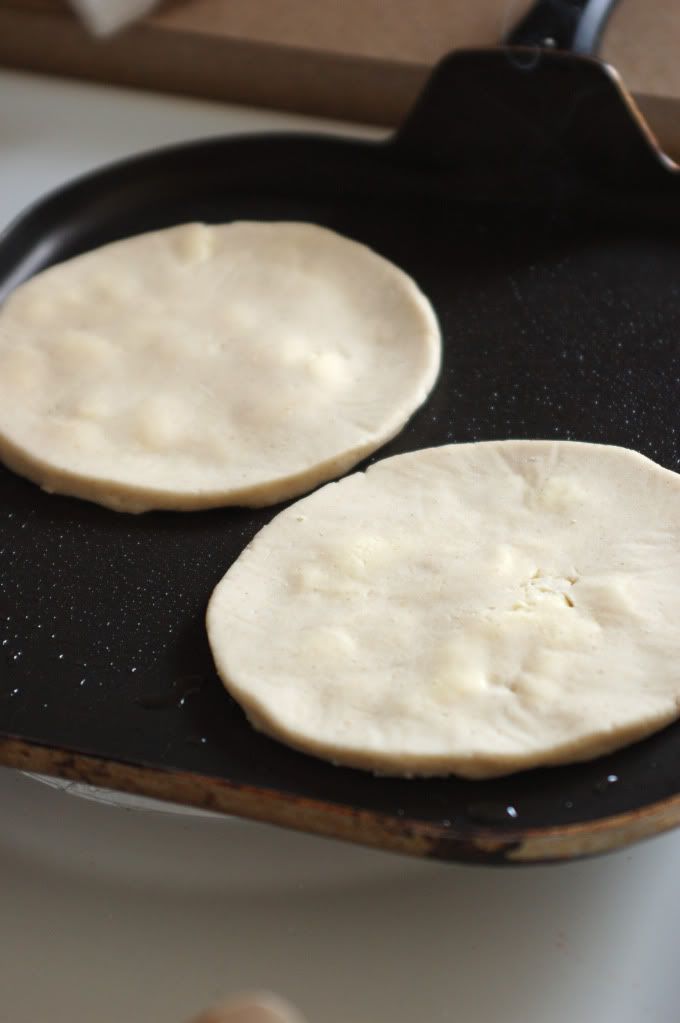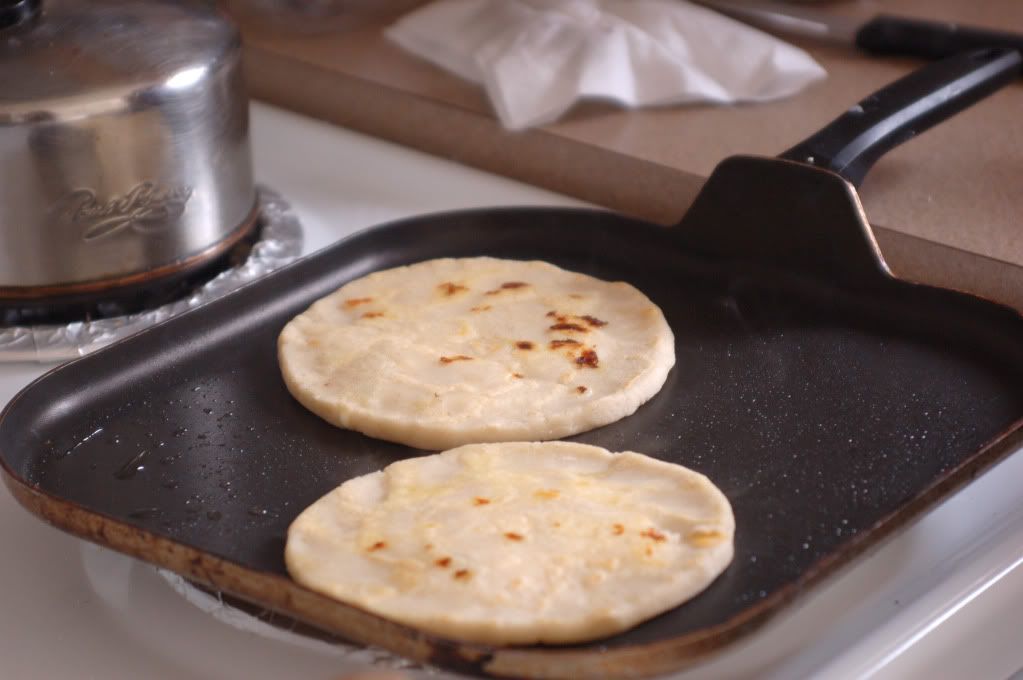 Serve with the salad (curtido) and the onion mixture.