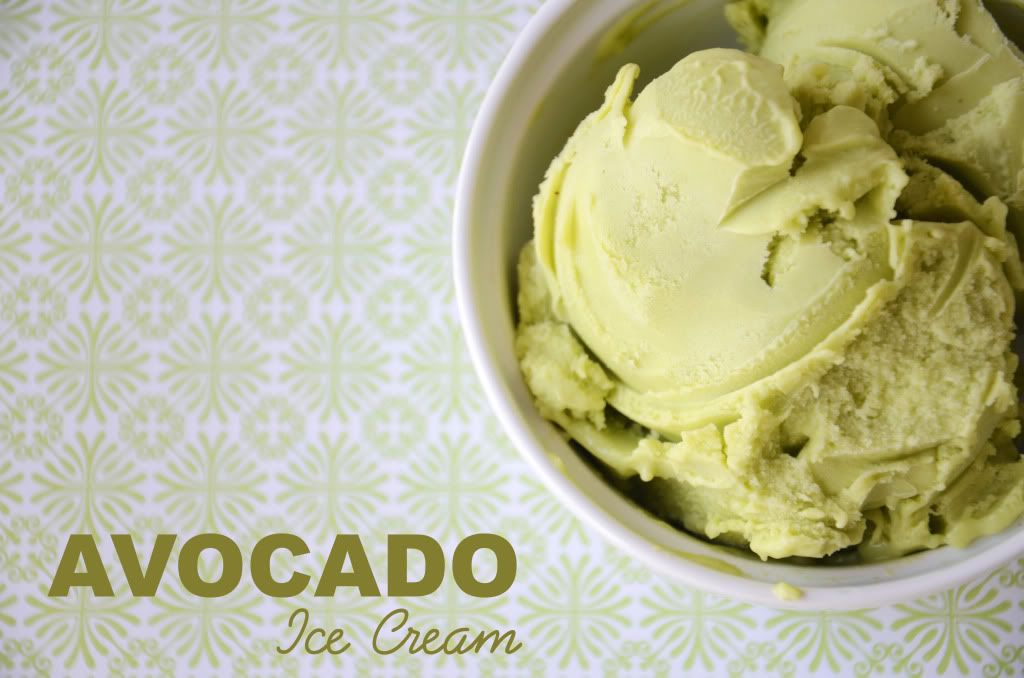 For over a year now I have been wanting to experiment with avocados in ice cream. Yes, you read correctly: avocados! Yesterday, the stars aligned. I had three delicious avocados that needed to be used and a sudden surge of energy on a weeknight. (Nevermind that it was blizzarding outside and the rest of the sane world was making soup!) The girls were playing contently and I still had energy after making dinner so I pulled out my recipe, checked my refrigerator for ingredients and was short on one. That's when dear neighbors come to the rescue. I texted. She had just what I needed and I was on my way to making a dream come true. Literally.
If you're hesitant, give it a try. Remember, avocado is a fruit and in South America, they eat it as such (with sugar and milk in the middle) just like we do with a dash of salt and a spoon to scoop it out. So ice cream or smoothies with nature's butter isn't stretching it.
I found
this recipe
and made some adjustments. Here's what I did:
Mix the following ingredients in the blender:
3 ripe avocados
1/2 cup sugar
1 cup plain yogurt
1/2 cup heavy whipping cream
2 Tbsp fresh lime juice
a dash of salt
Place in ice cream mixer/freezer with ice on the outside and run until it thickens. Ice cream will be soft. Place in freezer for 1-2 hours to harden.
I
loved
the results. It was super creamy with a slight hint of lime. I am already thinking of some new ideas for a slightly different concoction. I can't wait to try more variations and share them.
Now, you can try it, just in time to make something a little green for St. Patrick's Day. Want to try other green recipes from delightsbydaisy? Try my
green smoothie
or
to-die-for lime cupcakes!