Sometime last summer I had a sudden craving for lime cupcakes. Weird, I know. But I went recipe hunting and found a d-e-l-i-c-i-o-u-s one that I thought I'd share this month since it's green and St. Patrick's Day is coming up. And don't be alarmed by the amount of limes in the bowl . . . I was on a lime kick, you'll really only need 4 limes.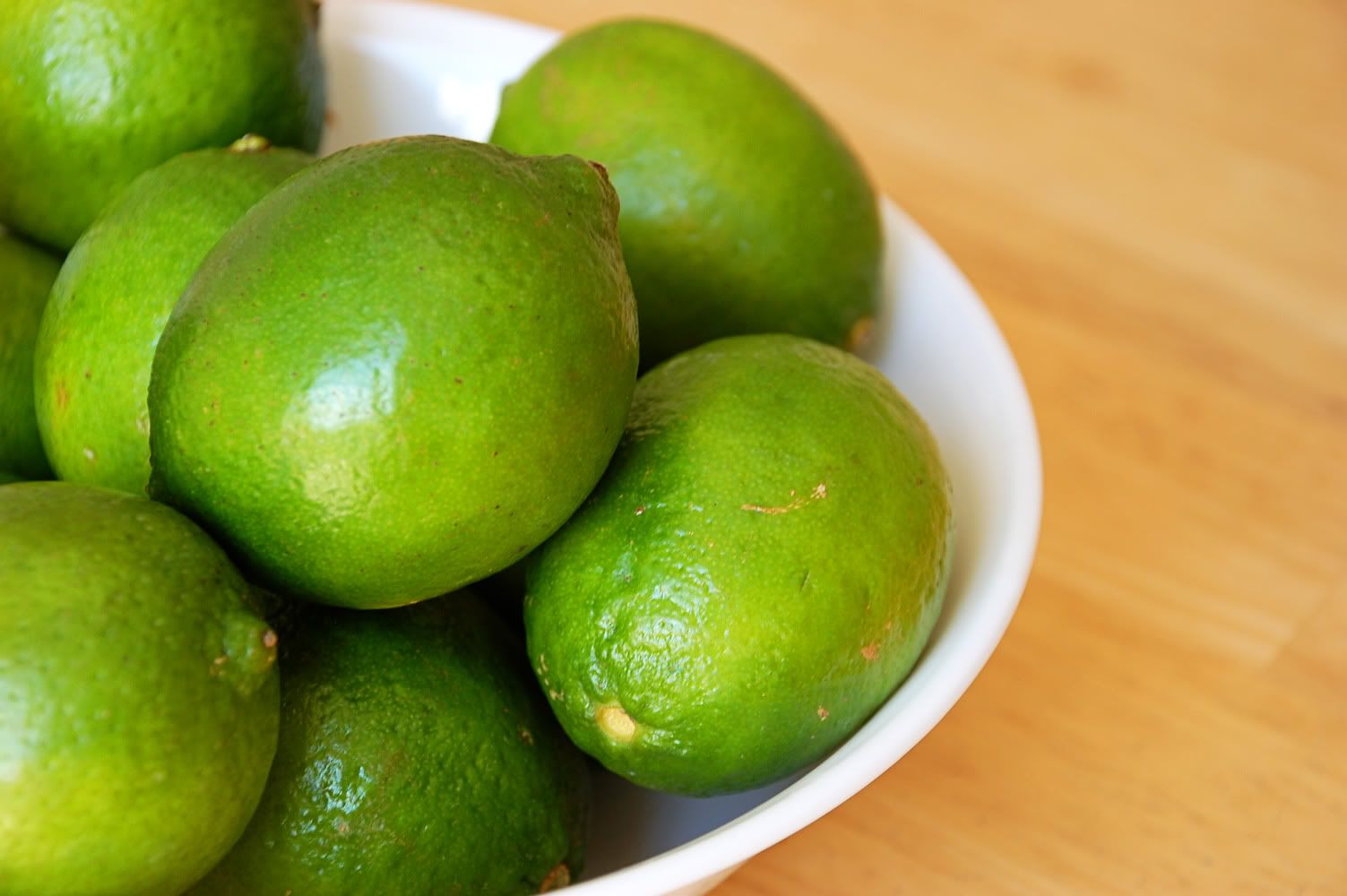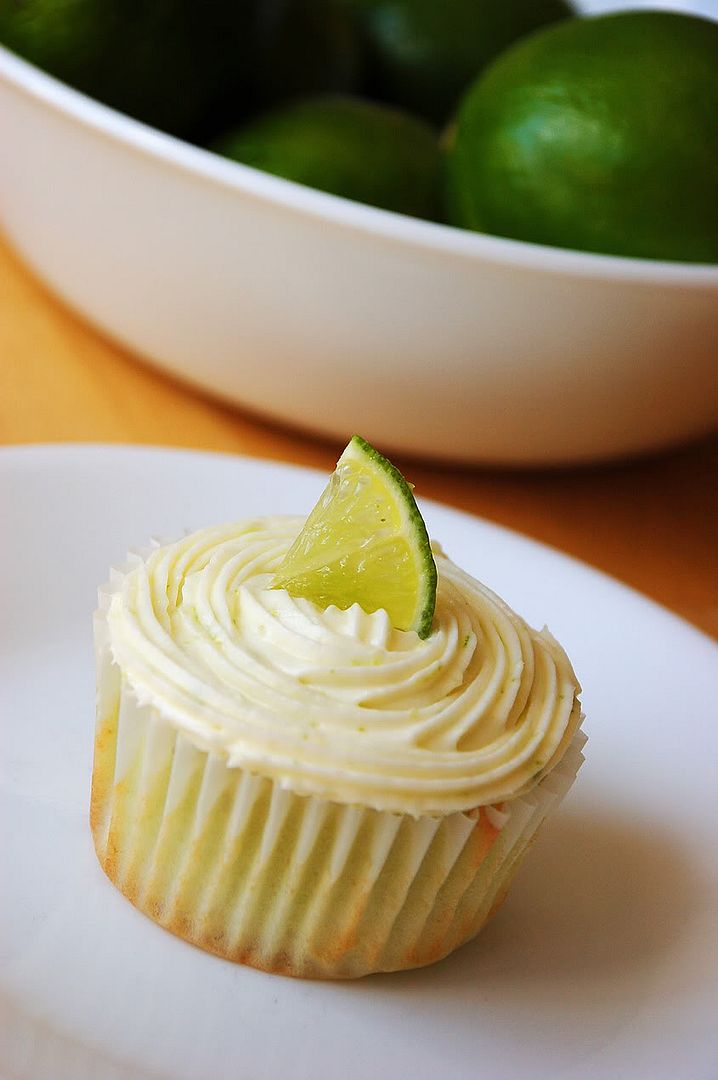 Cupcake Ingredients:
1 cup all purpose flour
3/4 cup self-rising flour
1/2 cup (1 stick) unsalted butter, room temperature
1 1/4 cups sugar
2 large eggs
2 1/2 tablespoons fresh lime juice
1 tablespoon finely grated lime peel
1/4 teaspoon green food coloring
3/4 cup buttermilk*
Frosting Ingredients:
1 8-ounce package cream cheese, room temperature
1 1/2 cups powdered sugar
1/2 cup (1 stick) unsalted butter, room temperature
1 tablespoon finely grated lime peel
1 tablespoon lime juice
Step 1: Finely grate peel of 4 limes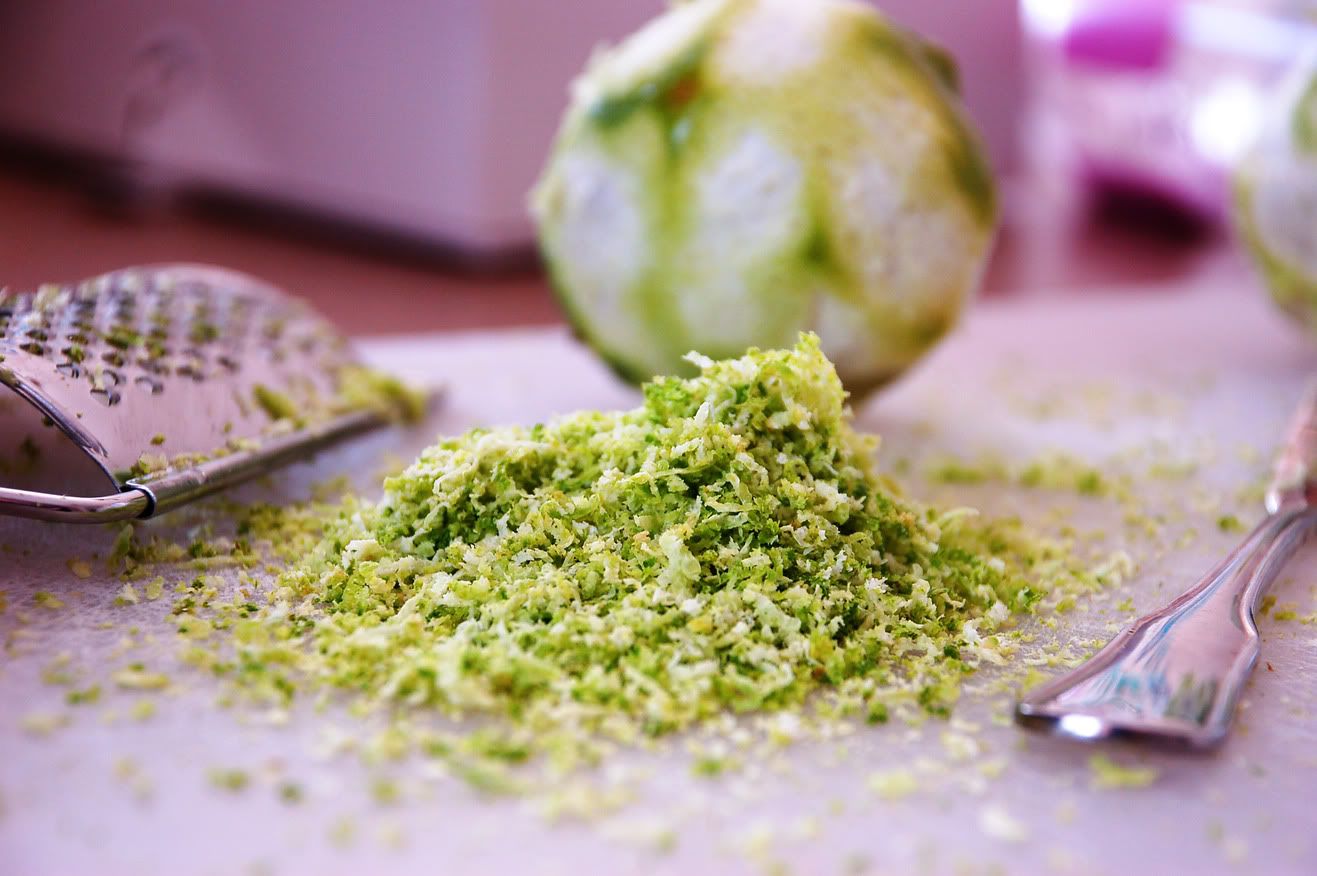 Step 2: Preheat oven to 350 and line standard muffin pan with 12 paper liners. Whisk both flours in medium bowl. Beat butter in large bowl until smooth. Add sugar; beat to blend. Beat in eggs one at a time.
Step 3: Measure your finely grated lime.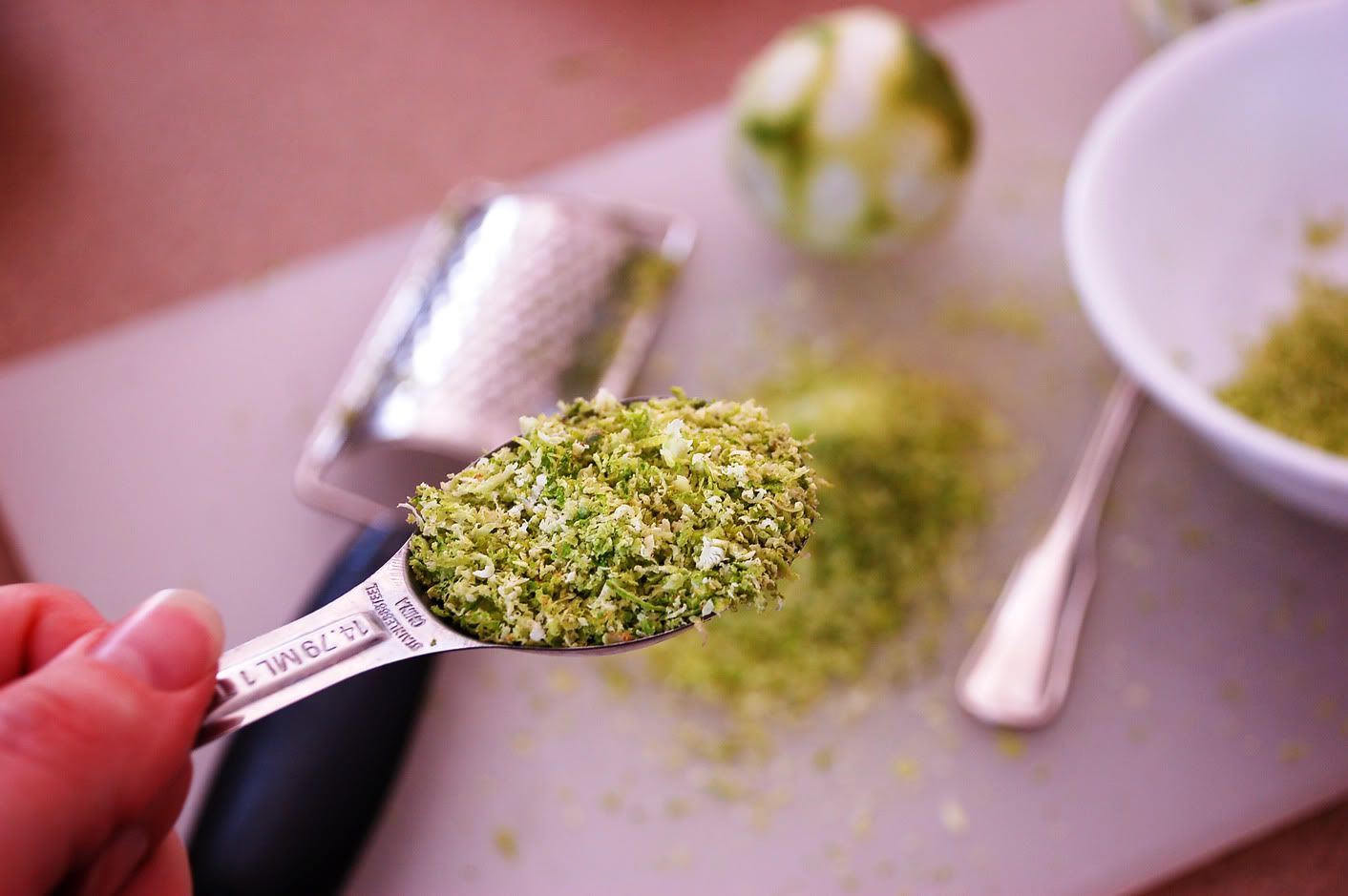 Add lime juice, peel, and food coloring to batter. (batter may look curdled).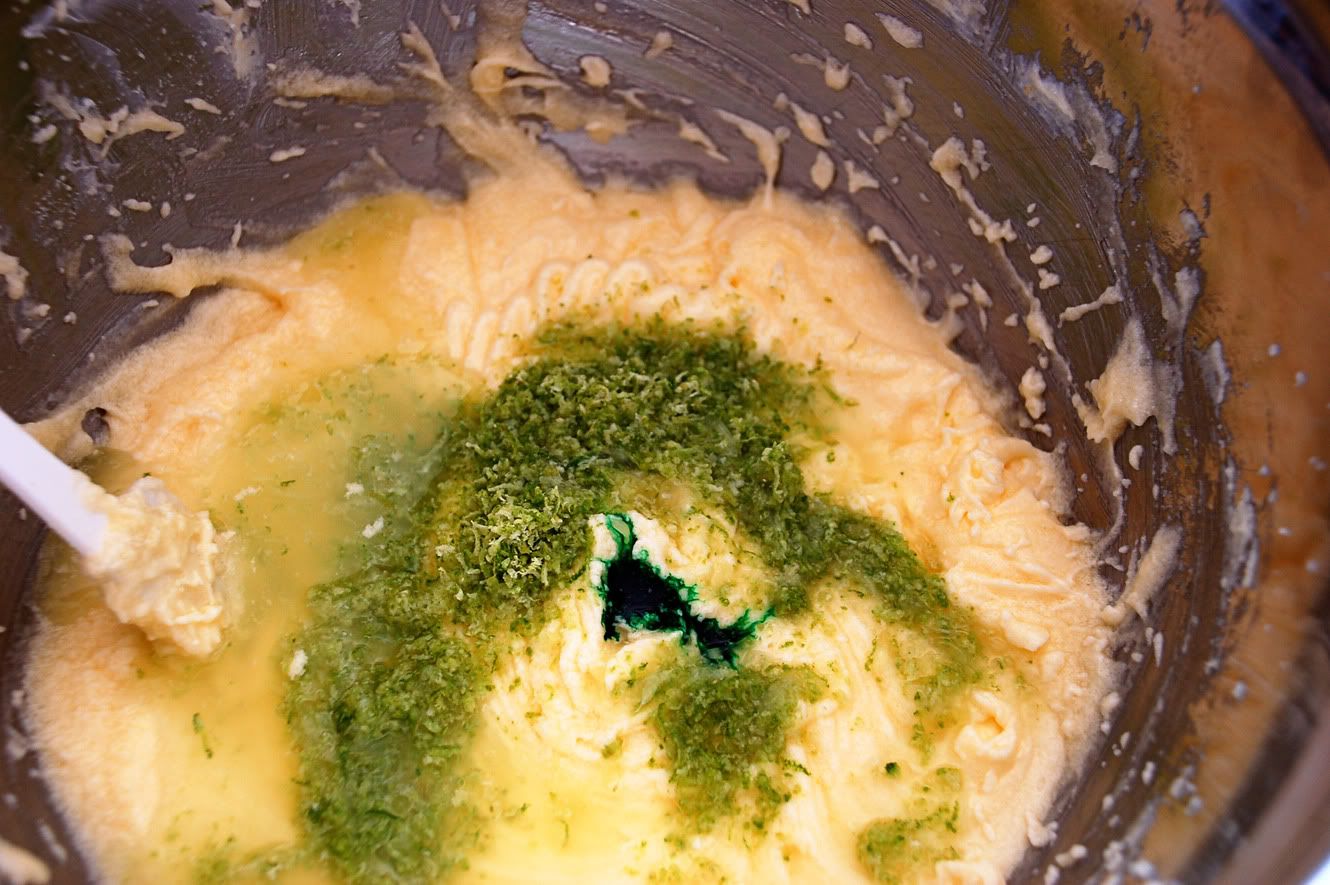 Beat in flour mixture in 3 additions alternately with buttermilk in 2 additions. Spoon scant 1/3 cup batter into each liner. And if you have children around, give them the beaters and let them do the "washing."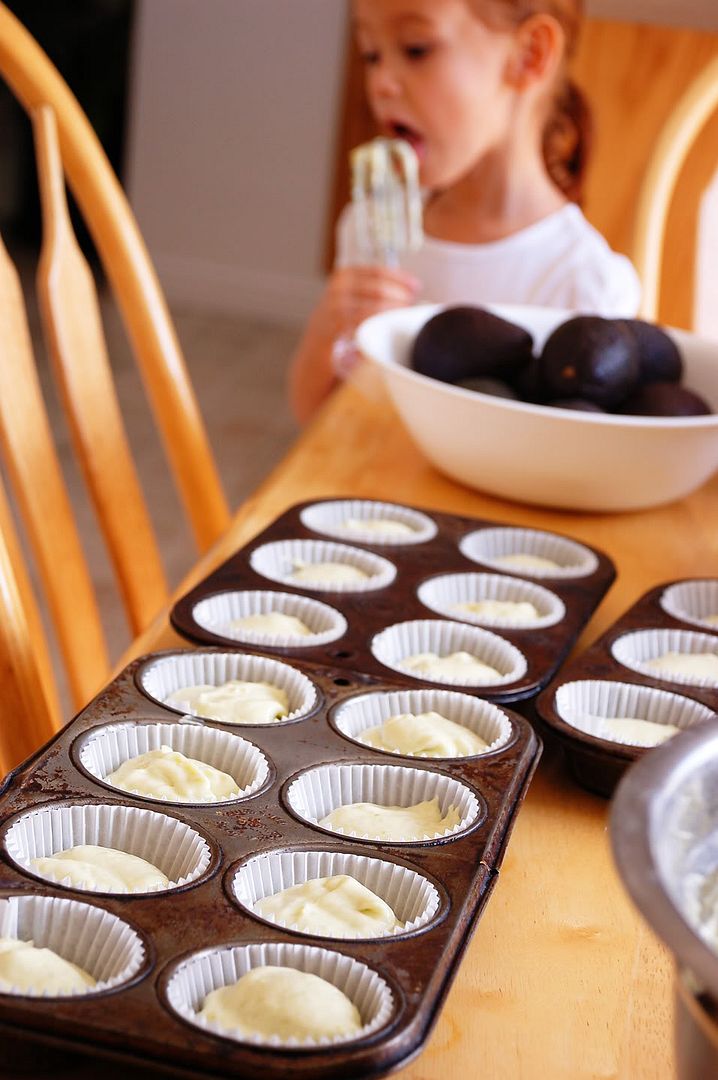 Frosting Step 1: Measure powdered sugar and dump into bowl.
Frosting Step 2: Measure and add remaining ingredients. Beat until smooth and spread over cooled cupcakes.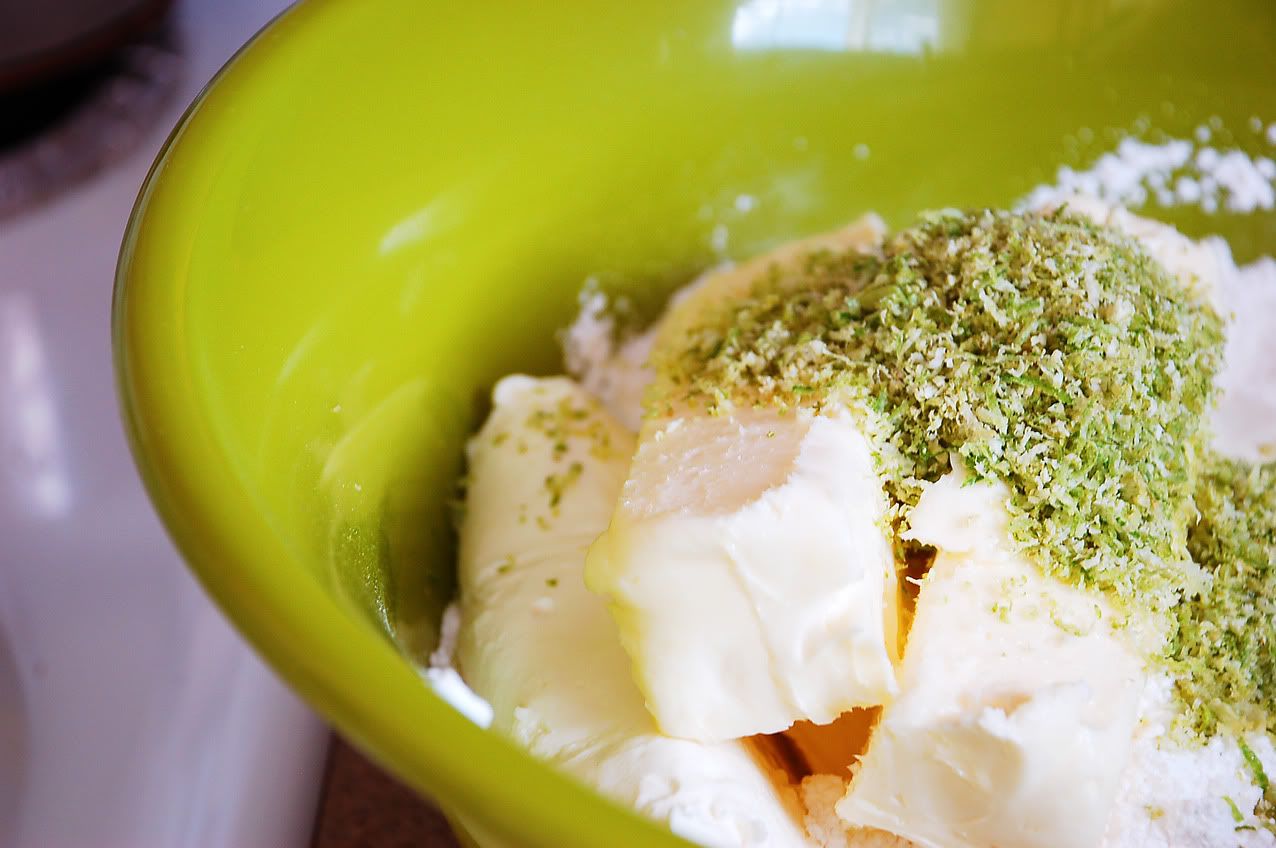 I was in a festive mood and piped my icing on and used one of my extra limes to make small quarter-slices to place on top.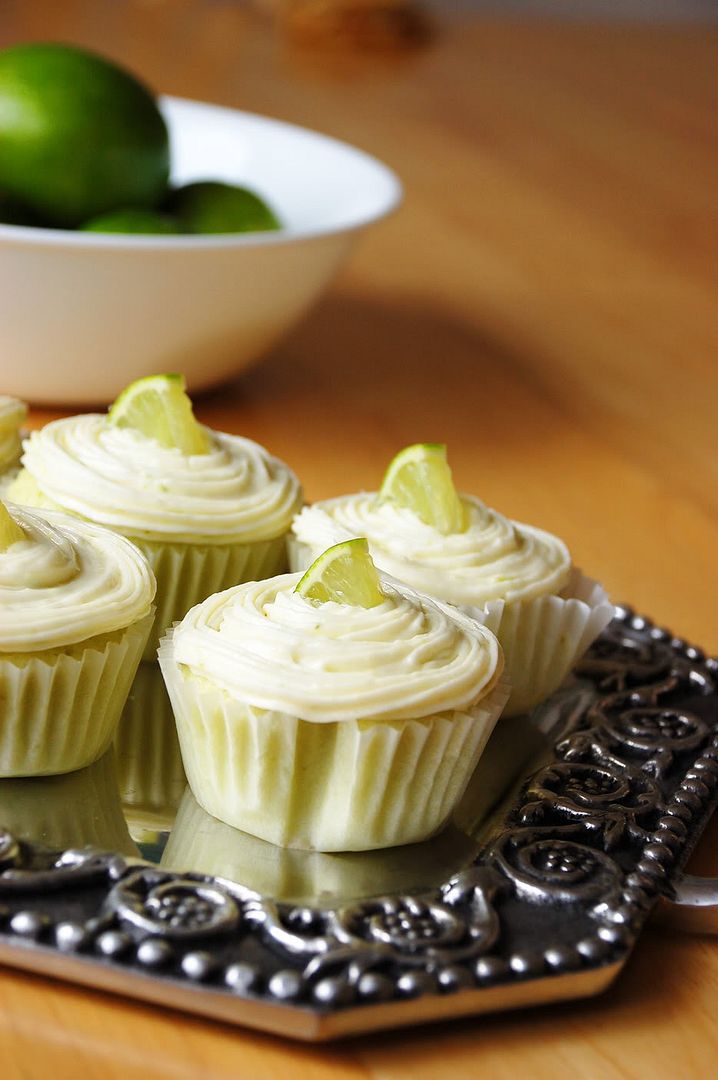 These cupcakes were super-moist and had a very creamy texture and a perfect sour bite with the lime. I do believe I will have to be whipping up a batch myself come the 17th.