Labor Day. The end of summer and the official beginning of all things fall. Even though it still feels like summer, school begins, harvests are waxing and there's all kinds of wonderful produce to use this time of year. This is another I came across on
Pinterest
and made the same day. It's simple, delicious, and perfect for a late weekend lunch. The original recipe came from
doorsixteen
.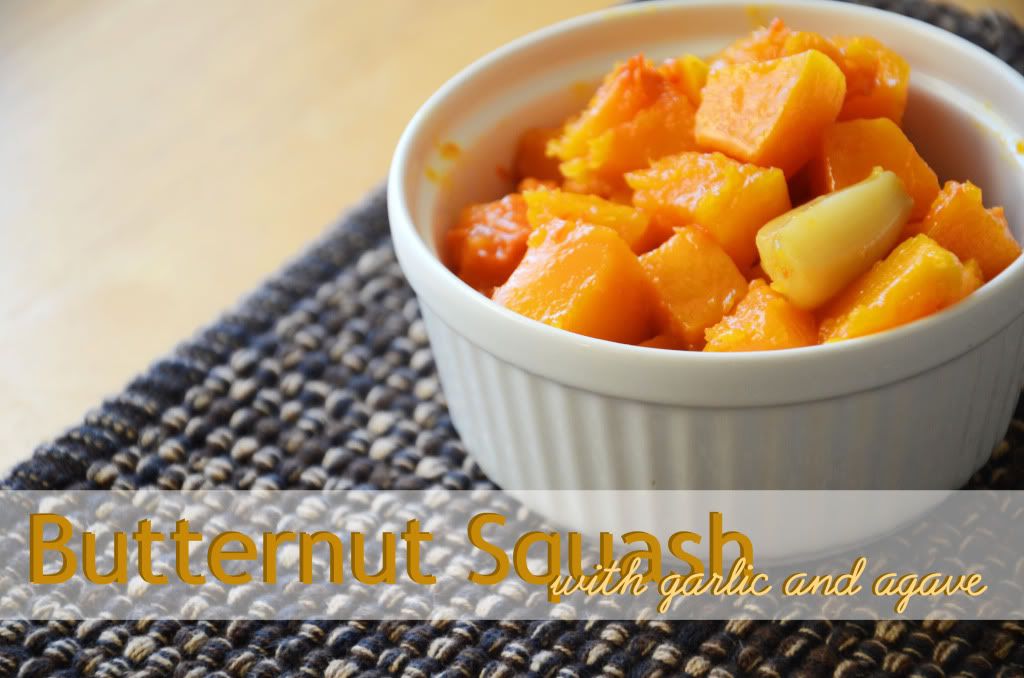 You'll need:
1 butternut squash

6 cloves garlic

2 tsp olive oil

1 Tbsp agave nectar (or maple syrup)

1/2 tsp fine sea salt

1/4 tsp ground black pepper
Cut squash in half and remove seeds.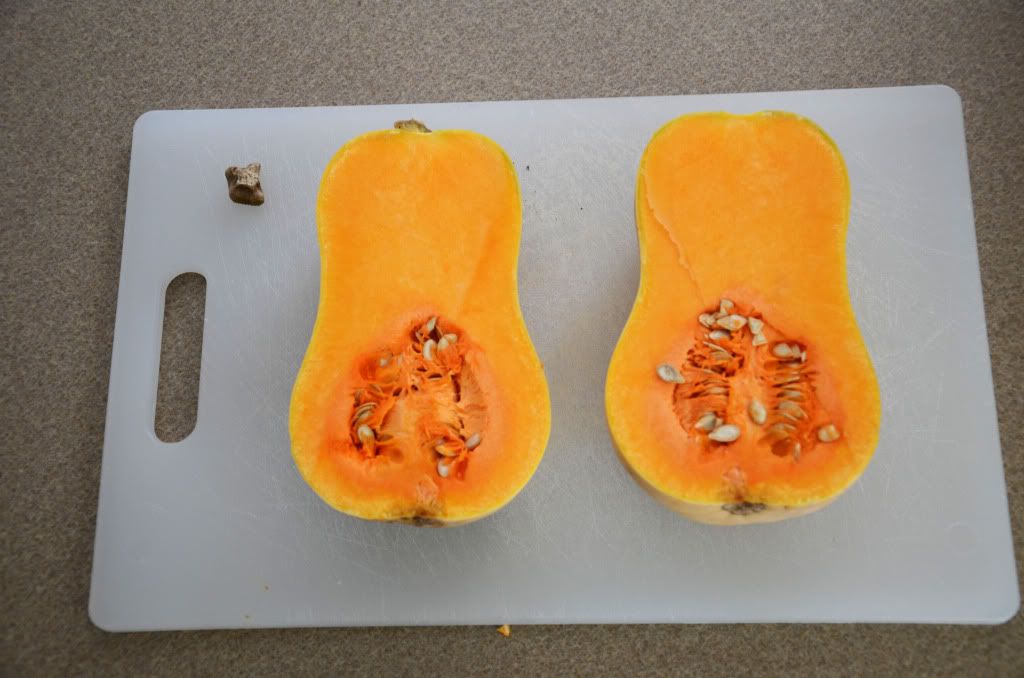 Peel and dice into 1 inch cubes.
Drizzle with oil, agave, salt, and pepper. Peel garlic cloves and add to cubed squash. Toss to coat.
Bake @400°F for 50-55 minutes (turning half way through cooking) or until squash is tender. I served it with Kale Chips and it was delicious.
*Recipe for Kale Chips coming soon.